Taking Chances by Rita Webb and T.J. Webb
(Paranormal Investigations #2)
Publication date: January 7th 2015
Genres: New Adult, Paranormal Romance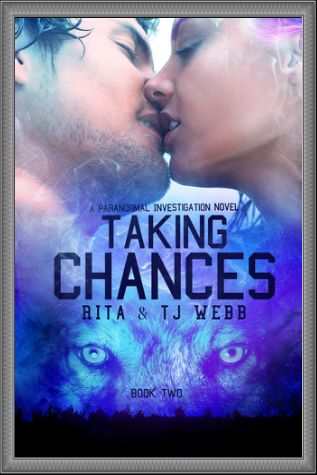 How far would you go to save a friend?
People are going missing in Kodiak, Alaska.
The evidence: bloody bear prints larger than any bear Jason or Emma have ever seen and black ooze that can eat the flesh from bones.
Bears don't wander into busy shopping districts, turn off security alarms, and break into stores. When
Emma's friend goes missing, Jason and Emma realize the cops aren't up to handling the situation.
Something's wrong in the paranormal world. Can Jason and Emma fix things before someone else gets hurt?
Buy Links: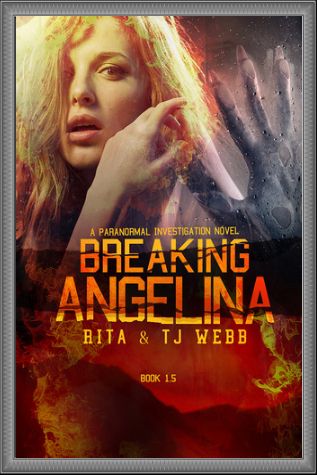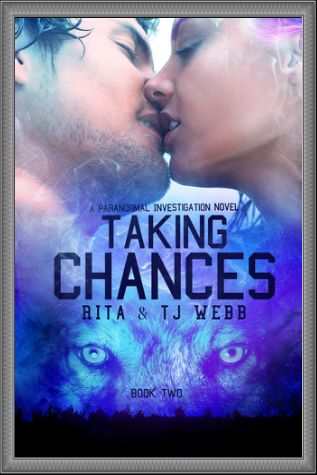 1958 'Vette — rebuilt and suped up. Chrome rims, chrome-plated engine that will purr … hopefully, and a custom paint. Not bad considering it didn't run at all when I started the project.
Imagining the heavy engine floating as light as a feather above the car, I whisper a Gaelic word I looked up on the internet. Nothing wrong with a little cheating when no one's looking, right? It's impossible to hold up an engine and screw in the bolt — a four-hand job.
I could speak magic words in boring English, but as humans, we don't believe magic happens in the mundane moments of our lives. Belief is everything.
Sometimes the parts are so rusted they're impossible to get apart. That hard to reach bolt? Not a problem. If I can picture it in my head, I can do it. That's why I work better alone — not a good idea to let anyone else know about my, um … talents.
The engine floats up as I had imagined, and I grab a wrench from the tool chest. I could do the whole engine with magic while sitting on my ass and watching the tools move on their own, but I prefer to do as much of the work by hand as I can.
"Éirigh Cruach," I say in Gaelic, and the engine begins to slowly sink back into the car's engine block. Hands on the sides, I guide it into place, nudging left and then right, keeping it from scraping on the metal walls.
This will be one sweet car. Once I'm done, it should be ready to paint, which is my favorite part. Art is magic — a simple enchantment that all humans have, the ability to create something beautiful using our own two hands and the power of our imaginations.
Playing Hooky- So well written that you feel like you are a part of the story line and its like you can reach out and touch these vivid, mythological creatures.
Breaking Angelina- Amazing! This story teaches us that we only have to believe in ourselves so that others may feel the same. The characters and story line are definetely well written.
Taking Chances- It was wonderful to see how Jason and Emma's relationship continues to blossom and grow. The way the authors weaved this book has me looking forward to what comes next.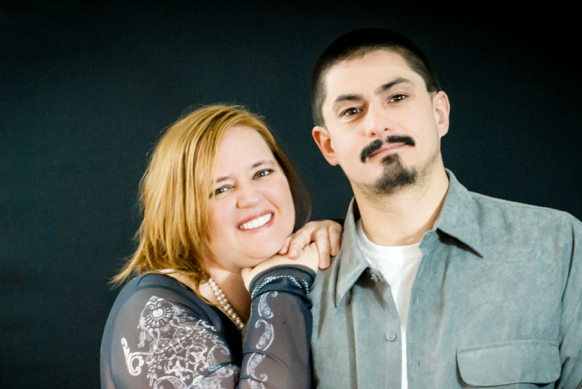 Our adventure started with a camping trip and a bottle of whiskey. Apparently Rita is a scary monster, and TJ needed liquid courage to give her that first kiss.
When not fighting over who gets to read our favorite books first, we're swapping kisses, plot ideas, and movie quotes in the kitchen.
Together, we home-school our three girls, who keep us busy with art, science projects, books to read, dance classes, and walks about the park.
Come play a little hooky with us by getting our first book for free on our website.
Author Links:
Blog Tour Organized by