Cassandra Carlson is working on her five-year plan. A professional dancer, she moved to Los Angeles after college to work at her best friend's Hollywood dance studio. She decides she can put up with the glitterati for the time being until she saves enough to open her own studio back home in Cincinnati.
When soon-to-be A-list British actor, Christopher Edwards, comes to her for dance lessons for his new film, the attraction is instantaneous and intense. Both are young, available and beautiful, but while she finds Hollywood garish and superficial, he's on the brink of realizing his life's ambition with no inclination for a serious relationship. Or so he thinks.
Just when their white-hot desire can no longer be denied, a jealous actress targets Cassandra in an insidious scheme, and a powerful studio head poses a formidable threat to them both. Cassandra puts herself in jeopardy in order to protect Christopher, but will she lose him in the process?
Christopher
I sweep my arm out across the crisp sheet searching for Cassandra as morning light trickles into her bedroom. She's not there. I turn on my side and hear water running in the shower. I pull her pillow to my front and her scent wafts up to my nose, setting off the most pleasurable sensation. I close my eyes and breathe in deeply thinking about our love making last night.
The bathroom door handle clicks open and Cassandra comes out with only a white towel wrapped around her body. I sit up enough to assure a good view and prop my head against the pillow.
"Good morning, beautiful," I say, watching as she opens a drawer and pulls out pieces of lingerie.
"Good morning, beautiful, yourself," she smiles. She's saying something else as she takes off the towel, but I'm dizzy with lust and no longer listening, already tenting the sheet.
"Christopher, did you hear me? Are you okay?" she asks.
"Would you come here a sec?"
"Christopher, you know I need to get to work." She has that adorable little frown on her face and one hand on her hip. That arouses me even more.
"Please, Cassie. You haven't even kissed me good morning." She won't say no to that, at least I hope she won't.
Yes! Here she comes, so fucking sweet, leaning over to kiss me and I grab her, yanking her down on the bed. "Christopher!" she squeals and squirms to get away. Not going to happen.
"I promise, I'll be quick," I say softly into her ear, my hands all over her freshly showered and gloriously naked body. God, she feels so fucking good. "Please, I won't see you all day," I whine.
"How quick?"
"Really quick. Let me show you," I chuckle.
"And what about me?" She smiles and wiggles her front against me. Jesus. This woman.
"I'll do it whatever way you want, baby," I say, rolling her under me...

"You're going to make me late, you irresistible sex God," she pants, disentangling our legs and slipping out of bed.
My eyes are glued to her as she dresses after making a quick trip to the bathroom. "You seem very comfortable with your body," I remark.
"Dancers pretty much have to be. We're always traipsing around backstage and in dressing rooms in various states of undress, or completely naked."
"Keep talking like that and see what happens." Sitting up with my hands behind my head, my eyes follow her every move. She shimmies into lacy pink panties and a matching bra.
"You certainly have a wide variety of enticing under garments. Is it a fetish?"
"Not exactly. In college, my fellow dancers and I would try to outdo each other with sexy lingerie. Just a casual competition, really. I may not have been the top dancer in the corps, but I was pretty darn proficient at shopping for frilly panties and bras."
"And to think that I am the beneficiary of all that scholastic effort. Sometimes I can't believe my luck. Do you have a favorite designer?" I may be going shopping later.
"I love anything by Chantelle. Their lingerie is very well made, comfortable against my skin and over-the-top sexy. All very important qualities."
She sashays over and plants a light kiss on my mouth. "Gotta go, Sweetness. There's coffee and delicious whole grain bread for toast with a nice raspberry jam. Help yourself, then lock up when you leave, slug-abed."
While the bread toasts, I scroll through my messages. Cassie's bold Italian roast is so tasty I have a second cup and call Pamela.
"Where can I purchase Chantelle lingerie?"
"Would you like me to go for you, Christopher? I know you detest shopping."
"Nope. I want to go."
"Try Barney's or Saks. Do you have her size?"
"I could probably guess."
"No. Check her lingerie drawer for her bra and panty sizes."
"Good idea. What else do you have for me this morning?"

Favorite Male Characters in Fiction

We all love a solid alpha male character. A man who is dominant without dominating. Who's confident and controlled. Witty and intelligent. Passionate, driven, composed. He must be comfortable with himself. And of course tall and physically fit. Oh, and very successful and a good listener. This is fiction, after all.
So here are my top 10 favorite male characters. If you haven't met them, you should!
Jamie Frazer - Outlander by Diana Gabaldon
Gideon Cross - Bared to You by Sylvia Day
Braden Carmichael – On Dublin Street by Samantha Young
Ted Beaudine – Call Me Irresistible by Susan Elizabeth Phillips
Cal Morrisey – Bet Me by Jennifer Crusie
Travis Maddox – Beautiful Disaster by Jamie McGuire
Kenny Traveler – Lady Be Good by Susan Elizabeth Phillips
Phin Tucker – Welcome to Temptation by Jennifer Crusie
Gabriel Emerson – Gabriel's Inferno by Sylvain Reynard
Christian Grey – Fifty Shades of Grey by E. L. James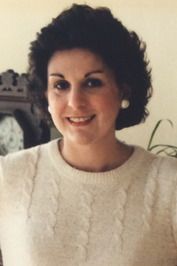 I love romantic fiction. Any kind of romantic fiction, whether it be historical, contemporary, fantasy, erotic - you name it. What's not to love about a swoon-worthy hero and a spunky heroine plagued by all sorts of conflicts keeping them apart, until it all works out and they live happily ever after? For the most part.
My first book, Closed Set, was published in June 2014. I am currently working on my second book. It definitely has a very swoon-worthy hero and an unforgettable heroine. Stay tuned for more info!
Hosted by