Devil Seeker
Series: Cycle Devils MC #1
Author: Clare Power
Genre: MC
Hosted by:Francessca's Romance Reviews




Kat is looking for a man, but not one in an MC

Backfire is not looking for much more than the occasional one-night stand

Here comes trouble...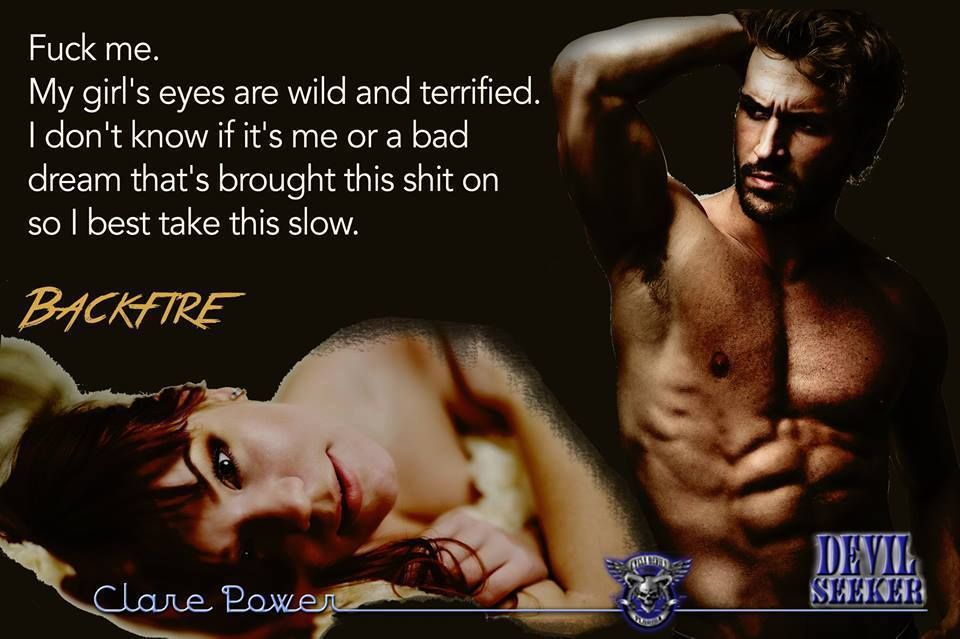 Purchase Links

Amazon UK ♦ Amazon USA ♦ Amazon CA ♦ Amazon AU
Kobo ♦ Barnes & Noble


Hi- My name is Clare and though it shocks me I am an author.

I'm English and consider myself a biker, whether you do or not is up to you.

I started to ride bikes in 1980, and have been round bikes and bikers ever since.

I also ride and drive horses and craft.

Stalk Clare

Goodreads

Facebook

Clare Power's Book Riding Babes

Giveaway

a Rafflecopter giveaway