Victim Souls by Andrew Terech
Publication date: November 8th 2014
Genres: Horror, Young Adult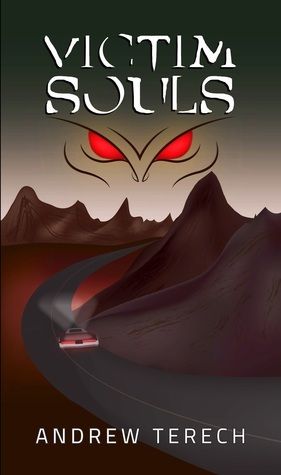 Sometimes, only bad guys can beat the Devil…
The plan is simple: get the money and deliver the car. What could possibly go wrong?
What can't?
Things start to go south when Sam Drake realizes that his brother Johnny is hiding something, a secret about Sam's troubled childhood that goes beyond his most feverish nightmares…
Then Johnny's girlfriend, Ash, starts sending Sam the kind of mixed signals that can only lead to big trouble…
As the trio of small time crooks falls deeper into an abyss of betrayal and violence, they will discover that the greatest danger they face is not of this world.
With everything he believes about himself and the world around him shattered, Sam will become the unlikely champion in a battle with true evil, a fight to save a soul that has already been forfeited to darkness.
His own.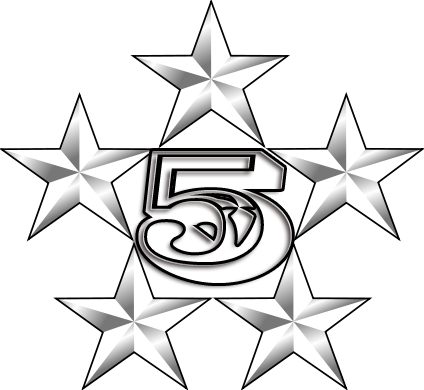 I received an ARC in exchange for an honest review when I signed up for the book tour.
This is truly an edge of your seat, horrifying roller coaster ride and I LOVED every single minute of it. The fact that the three main characters; Johnny, Sam and Ashley are teens made this storyline more enjoyable and mind blowing. There were quite a few times during the story where my stomach turned and I love when an author can do that for me!
Andrew Terech's ability to create such gruesome and scary scenes is outstanding and the web he has weaved with this story is truly an honour to the horror genre. You won't be able to put this book down and your jaw will constantly drop as the story unfolds.
I simply cannot wait until the next book. Job well done Mr. Terech!!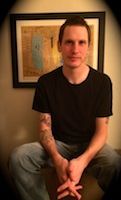 Andrew's a horror fiction writer who is also a massive fan of the genre. He's been writing short stories and working on his novel for over 5 years. He has several short stories published, as well as some editing credits. He moderates a writing workshop in Phoenix, AZ where he's been exposed to many different forms of fiction, which have broadened his influences. He aims to write stories that creep out his readers, while offering well-developed, rich characters they can sink their teeth into. He's also a fan of experimenting with form and structure to create something uniquely my own.
Andrew grew up on Long Island in New York, and has lived in Arizona for the past 7 years. His professional background is in psychology where he's carved out a nice career for himself. However, writing has always been his passion.
Currently, he's hard at work, developing additional content to publish. He hopes to find an audience that loves the genre, and is up for a good scare.

Hosted By