Dark Secrets: Stone Cold Dead
Shea Berkley
January 31, 2015


When an ancient curse brings Anara to Boston, she must choose between standing by and watching the city suffer, or join a daring mortal in his fight to protect the innocent.
Death stalks the dark streets of Boston, but even death has enemies…
Being a hero is Ryan diTaro's job. Eradicating the city of vampires and other monsters that hide in the dark is how he got the title. When an unknown woman appears and saves his life and then disappears, he's not sure if he's made a friend or enemy. Should he accept her help in hunting down the undead, or is she part of an elaborate plan the creatures of darkness have created to end his quest to see evil eliminated for good?


I received a free copy of this book from Xpresso Book Tours in exchange for a review. I did not receive any compensation nor did I guarantee a favorable review.
If you are looking for spoilers then stop reading as I never share spoilers.
I thought this book was going to be all about vampires but it's about so much more, as other immortal varieties have been included along with humans of course! This was a fast paced story which I read from beginning to end in one sitting. Well developed characters, some romance and amazing fighting scenes will definetely leave you wanting more. I certainly loved this story and believe that you will too!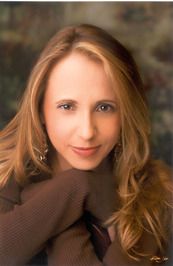 I'm an author of YA fantasy novels, which means I'm the luckiest person alive 'cause I get to spend my day playing with my characters. Some are totally cool, others aren't so nice, but they all bring something to the party.