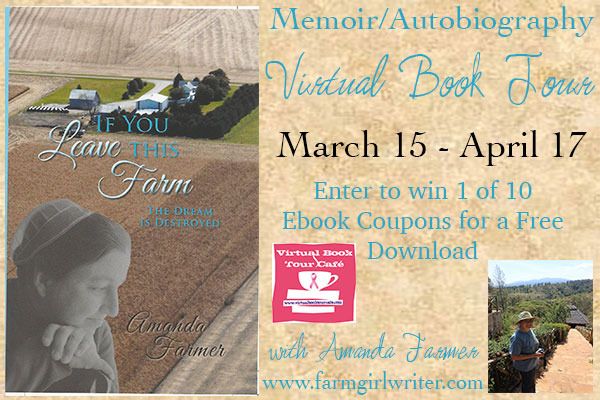 Book Genre: Memoir, Autobiographic
Publisher: Archway Publishing
Release Date: July 2014

My book chronicles the story of our move to Minnesota as a family when we are teenagers to farm together. The first year's catastrophic crop failure sets off a determination by our father to totally control our circumstances and leads to 12 years of struggle by my younger brother and I to leave the farm. Interweaved into the story is our life as Mennonites and the influence that has upon our lives.



I received a free copy of this book in exchange for an honest review when I signed up to host the book tour.
This story, which is based on actual events in the life of the author took me completely by surprise, especially since this genre is not a usual read for me. In this book, Amanda Farmer allows us to bear witness to the joy and struggles she faced growing up as a Mennonite living and working on the family's farm and she also shed light on the beliefs of the Mennonite community.
I am in awe of her because she truly went through so much and was still able to maintain her faith and achieve her dreams while dealing with a domineering father, chores, and studies. It takes a resilient and strong person to overcome the things she faced. The story as it is told flowed smoothly and I often found myself crying. This is a book that everyone should read as I believe it inspires you to truly follow your dreams.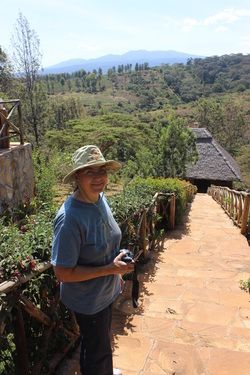 The author, Amanda, grew up on the farm and worked together there with her family until the age of 29. She now lives with her husband on a hobby farm in southeastern Minnesota. They have one grown daughter. Amanda holds a Master's Degree in Nurse Anesthesia and currently works in that profession.

Hosted by