The Blast
by Sarah Perlmutter
Release Date: 12/15/14
200 pages


After a series of blasts force Beatrice Hicks and her family into their prepper bunker, they emerge to discover they are among the survivors of a nuclear apocalypse. Fighting against rogue groups and coping with deaths are just some of the adjustments Beatrice must make to survive, but how will she maintain her humanity after the blast?


I received an ARC in exchange for an honest review when I signed up to host the book tour.
I LOVED this story! This was truly an emotional read for me because it is the way I can see such a post apostalistic event to occur and I also got attached to the characters.
It's a beautiful day with people doing everyday things and out of nowhere it happens; the world as we know it suddenly changes. Two families come together and bear witness to the end of our way of living. I found myself becoming a part of the storyline and feeling like I had to do whatever necessary to survive and protect the ones I loved not only from the elements but from other survivors as well.
This intricate and well written story will pull you in and your heart will pound as you turn the pages. You'll find yourself shedding tears of sadness and joy. I'm looking forward to reading more from this author.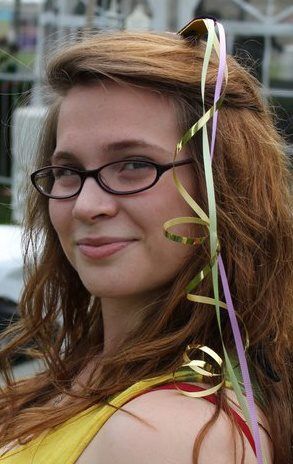 Sarah Perlmutter is the Wattpad featured author of THE BLAST, a young adult post-apocalypse novel.
Outside of the young adult genre, Sarah has published poems and flash fiction through Mash Stories, Millennial Garbage, the Pittsburgh History and Landmark Foundation, and the Western Pennsylvania Writing Project.
When she is not writing, Sarah enjoys spending time with her husband and cat, cooking food that is far too spicy, making arts and crafts, and teaching high school English.

Hosted By