Wash Me Away by Wendy Owens
Publication date: April 27th 2015
Genres: Contemporary, Romance, Young Adult

Monsters have a way of following you.
Immersed in a new world at boarding school, Addy Buckley learns she's not the only one with secrets. While trying to navigate the minefield of painful lies that seem to be rattling around her family's past, she meets soft on the eyes and heavy on the heart, Napoleon Blake.
When faced with the darkness, Addy must decide to cling to her new life and friends or let the monster carry her away. The choice is hers, sink or swim.



"Do you ever feel like you don't even know the people in your life?" I say from complete impulse.
Leo moves between me and the edge of the cliffside. "Are we talking family or friends?"
"Family, I suppose."
He doesn't answer me right away. He shifts his weight, even though there isn't much of it to shift, from foot to foot. Finally, he lets out an exasperated breath.
"I'm sorry. I don't know why I'm even talking about this, it really is nothing." I take a couple steps back, waving my hands in the air. "I should probably just get back to class."
"Life is a burden to me. Nothing gives me pleasure. I find only sadness in everything around me. It is very difficult because of the ways of those with whom I live, and probably always shall live, are as different from mine as moonlight is from sunlight."
I looked down at my muddy shoes. If this is a movie quote, it is absolutely not from one I have ever seen. I can feel my throat tighten as I think about his statement.
Leo continues, "Napoleon Bonaparte said that at the age of seventeen. My father named me after him because he was a brilliant strategist. He understood the behaviors of men, and what kinds of actions would elicit what responses. As I learned about Napoleon, I came to realize we had more in common than just our names."
"You're a good general?" I snort a laugh through the snot.
"No, dork." He smiles. "He couldn't relate to his father, and, after being moved to France, he had trouble relating to his classmates as well. Burton is France."
"I didn't realize you hated it so much here."
He shakes his head. "You don't have to hate something to know it isn't right.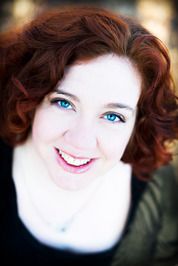 YA is published under Wendy L Owens
Adult and NA is published under Wendy Owens
Wendy Owens is a writer, born in the small college town, Oxford Ohio. After attending Miami University, Wendy went onto a career in the visual arts. After several years of creating and selling her own artwork she gave her first love, writing, a try. It's become a passion ever since. Wendy now happily spends her days writing the stories her characters guide her to tell, admitting even she doesn't always know where that might lead. Her first series, The Guardians, is a YA fantasy series about angel and human hybrids.
Since then she has branched into NA Contemporary Romance and released titles to include Stubborn Love, Only In Dreams, and Do Anything. Her next romance, The Luckiest is scheduled to be released in July 2014. When she's not writing, this dog lover can be found spending time with her tech geek husband, their three amazing kids, and two pups. She loves to cook and is a film fanatic.

Hosted by