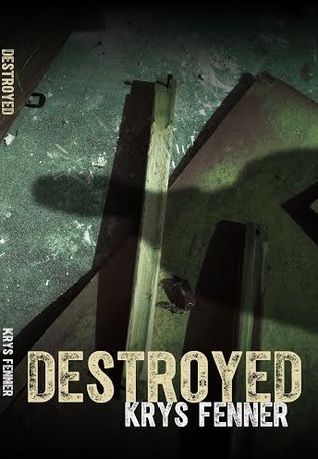 Destroyed by Krys Fenner
(Dark Road #1)
Publication date: October 17th 2014
Genres: Psychological Thriller, Young Adult

Bella has lived a rather boring life, but that all quickly changes. A new position in school forces her to take charge. A new boyfriend (her first), Jeremiah, hands her a confidence she has never known before. A new role in her church's Fall Production makes her a leader. But that all gets destroyed when an attack by her father's enemy turns her into the center of attention. Bella believes things couldn't get worse, but they do. Can she survive the road of destruction and emerge stronger? Or has all that she gained been destroyed forever?


(Destroyed is on sale through 5/15/15 and a portion of the proceeds is be donated to Women's Center of Jacksonville.)

I received a free copy of this book in exchange for an honest review when I signed up to host the book tour. I made no guarantee of a favorable review.
Good book but was extremely slow at the beginning and though I wanted to put it down and stop reading it I continued and found that it did start to become interesting. Tragedy hits Bella and her family which was extremely sad but I did enjoy the relationship between Bella and Jeremiah and some parts of the story dropped my jaw wide open. It is a good read, I just wish it hadn't dragged on during certain parts.

At the age of 16, Krys Fenner fell in love with Psychology and Creative Writing. At that time she wrote her first short story dealing with sexual abuse and forgiveness. Psychological issues in her family filled her with the desire to help others using her own experiences. So in 2004, she earned an Associate of Arts in Psychology. And while her sister is the one with dreams of becoming a Psychologist, Krys Fenner returned to Creative Writing. She is currently working on a Bachelor of Arts and plans to continue on to a Masters degree, where she can major in her first love (Creative Writing) and minor in her second (Psychology).

Follow The Book Tour

Hosted by