Fire of the Sea by Lyndsay Johnson
Publication date: March 24th 2014
Genres: Fantasy, Mythology, Young Adult


Sharp, sleek, and golden. Like the dagger she has worn since childhood, eighteen-year-old Aeva is all three of these things. But there is something else that this mermaid and her prized weapon share – they are both hunted.
Hidden within the caves off Iceland's dark shore, Aeva waits to take her place as the next ruler of the Mermaids. But when Aeva uses her potent and alluring song to save a drowning human, she disrupts a delicate balance. Realizing she has unexpectedly bound herself to Gunnar, Aeva is torn between duty and love.
Aeva severs one life to begin another, and soon finds herself not only rejected by the sea, but also stalked by an old enemy. As the worlds of myth and man intertwine, Aeva will challenge fate to protect her own sacred relic and the man she loves.
But legend and lies cast an intricate net. With time and safety quickly unraveling for Aeva and Gunnar, there is only one clear course: Find and defeat Delphine before she can shift again.


I received a free copy of this book from Xpresso Book Tours in exchange for a review. I did not receive any compensation nor did I guarantee a favorable review.
If you are looking for spoilers then stop reading as I never share spoilers.
Do you love reading books about mermaids, shapeshifters and other mythical creatures? Then this debut novel is for you. I enjoyed this book so much that I read it in a day. This well written story introduces us to Aeva, a mermaid who suffers a tremendous loss at a young age. Along the way you'll get to know Merrick, Sissel, Gunnar and the many other characters in this beautiful story. This book will grab a hold of you from the very first page and will not let you go until the end. The story line and characters are well developed and the author's mastery of story telling is superb. I look forward to reading more from this author and I hope there's a second book!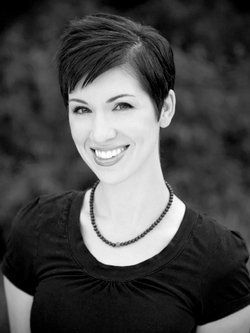 Lyndsay grew up in the wide expanses of Texas, where the only thing stronger than the accents was the state pride. An over-active imagination, tale-telling father, and encouraging librarian mother lead to her love of all things creative.
When it comes to books on her bedside table, young adult literature has always been a favorite. But it was actually an old, yellowing copy of Scandinavian Folk and Fairy Tales that planted a particularly relentless seed. Shapeshifters and sea nymphs began forming an idea that would eventually grow into her debut novel.
When she is not writing, you can find Lyndsay spending time with her family in the Rocky Mountains of Utah. She enjoys sitting in dark theaters, trying new gluten-free recipes, watching breaking storms over the peaks out her window, and secret naps.