The Day Of The Wave by Becky Wicks
Publication date: May 1st 2015
Genres: Adult, Romance

Isla and Ben were just sixteen when the Boxing Day tsunami tore through their beach resort in Thailand. Just days after forming a life-changing bond, both were missing and presumed dead. Unbeknown to each other and haunted by one of the biggest natural disasters in world history, Isla and Ben are living very different lives, until over a decade later when a chance encounter throws them back together.
Based on real life events, The Day of the Wave is a story of healing, learning to let go, and figuring out when to hold on with everything you have left.



I received an ARC in exchange for an honest review when I signed up to host the book tour. I made no guarantee of a favorable review.
I've never read a book that left me feeling uplifted until I read The Day of The Wave. The story centralizes on a real natural disaster with fictional characters. The two main characters Izzy and Ben faced devastating losses at a young age that changed them forever. Years later Izzy's current relationship is strained so she leaves on a work related assignment that leads to a chance encounter with the now grown Ben, who is still battling with the demons that remained after the destruction from the tsunami.
The story line was superbly crafted and intricate and you will share in the emotional wave that the author created. All of the characters were well developed and strong and by the end of the story you will feel like everything and anything is possible when yo open yourself and your heart to the opportunities that come your way.
I will definetely be reading more from this author.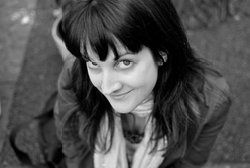 Becky Wicks lives in Bali and scribbles books, and she's mostly powered by coffee. Her first book in the Starstruck Series, Before He Was Famous recently reached #1 in Amazon's Coming of Age and New Adult & College categories, and her three travel books, published by HarperCollins are online to make feet nice and itchy. Mostly though, she loves to write love stories. She blogs most days at beckywicks.com and always welcomes distractions on Twitter. Especially if you have photos of cats.

Follow The Book Tour

Hosted by