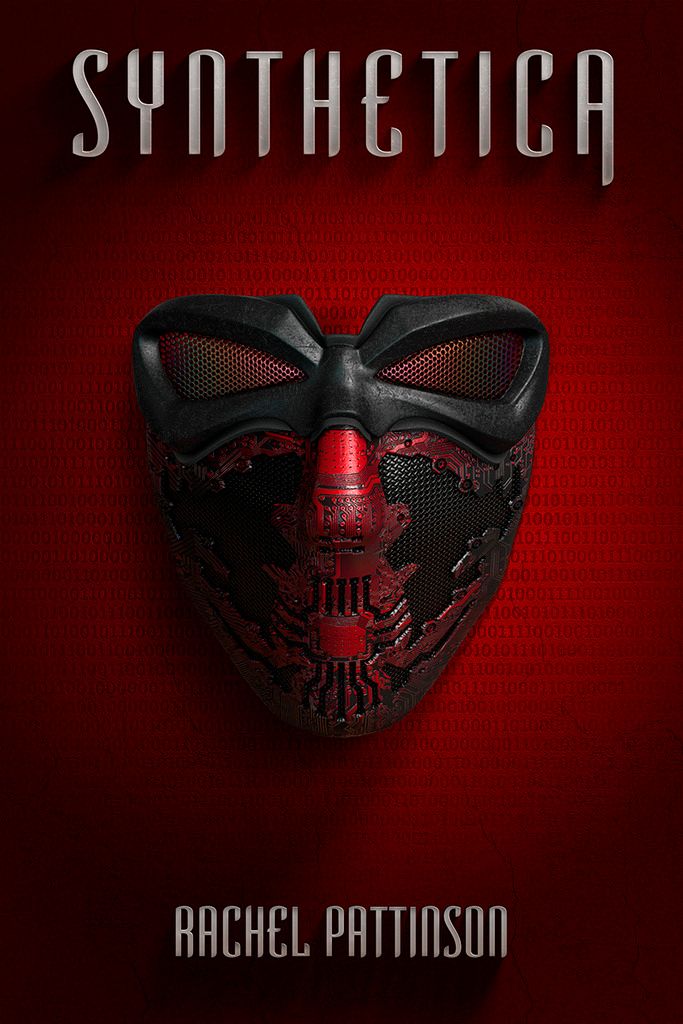 Synthetica (Synthetica #1)
by Rachel Pattinson
Release Date: 04/01/15

This city is falling.
Seventeen-year-old Anais Finch lives in a world where everyone is born beautiful, where every dream is a possibility - and where their every move and every piece of personal information is recorded by an ID picochip inserted behind their right ear. When technology giant, Civitas, finally announces the launch of their highly anticipated Scholarly Learning Programs, which allow people to download and learn any subject instantly, Anais can hardly wait.
But not everyone is pleased with society's progress, and not everyone wants to fit in. When Anais witnesses a brutal murder on an innocent citizen and is implicated in the crime, she becomes determined to uncover the truth, especially when others like it begin to occur all over the city. But it may already be too late for Anais to stop the man who calls himself 'the Hacker' before he commits his most appalling crime yet...


(from Chapter Eleven)

A siren sounded in the distance and Xander glanced edgily at the window.
"Let's go," he turned and strode across the room. Anais gave Denzel one final look before following him. Xander was waiting by the door, but as she went to pass him, the hairs on the back of her neck stood up. She spun on her heel, staring wildly around the seemingly empty room. "What?" Xander glanced around the room. "What's wrong?"
Anais shook her head. She didn't have the words to explain it – all she knew was, something was off. There was an inexplicable feeling that something was wrong, something they'd missed. And then it came to her.
"Xander," she said in a low voice, trying to keep her voice calm. "Denzel is dead. But he's probably been dead for what, ten, fifteen minutes, maybe? Once that...thing," she gestured to the machine in Denzel's hand. "...is downloaded into your system, you start having a fit. So there's no way he was in any state to get up and walk around for at least a few minutes before he died." "Right," Xander shot her puzzled look. "Where are you going with this?"
Anais looked him straight in the eye.
"So who was it we heard walking around?

Hi Rachel! Can you tell us a little bit about your novel, Synthetica, and your inspiration for the story?
I've always loved sci-fi films and books, although I never thought about writing sci-fi myself until I got the idea for Synthetica. The book is set in a future world, where everyone's actions are monitored by an ID picochip inserted behind their right ear. When technology giant, Civitas, finally announces the launch of their highly anticipated Scholarly Learning Programs, which allow people to download and learn any subject instantly, seventeen-year-old Anais Finch can hardly wait. But when a man calling himself 'the Hacker' manages to manipulate Civitas' programs to his own advantage and starts a war against the Imperial City, it's up to Anais to stop him before he commits his most appalling crime yet.

The idea for Synthetica actually came about while I was watching The Matrix and I began thinking to myself, what if anyone could download knowledge about any subject they liked directly to their brain? And then, what if someone hacked into these programs and used for their own means? It took a couple of months for me to get all the details of this plot worked out, but once I had, I knew this was a book I simply had to write.

What did you enjoy most about writing this book?
If I'm completely honest, I loved writing from the Hacker's POV. I've always had a soft spot for villains, so when it came to writing his chapters, I just went a bit crazy. I loved exploring his (and my) dark side and seeing what he would do in certain situations. I loved pushing his boundaries – there were times when I'd write a scene but then afterwards I'd realise that it was too tame for him, and I'd have to go back and rewrite the whole thing. It was so much fun writing about someone who has no rules and no morals...although, I don't think I could stay inside his head for too long without driving myself insane too.
How did you come up with the idea for people being able to change their genes on a whim?
I'm a huge sims fan. I used to play the game all the time when I was a teenager, and I still like to play now if I get a spare moment. I loved creating sims from scratch and deciding what they looked like and what kind of personality they had. I didn't consciously think of the sims while I was writing the book, but I have no doubt in my mind that it had an impact on my sub-conscious. Also, I feel like there are a lot of stories in the news and in magazines that focus on cosmetic surgery, and it seems to have become such a normal thing to do that I thought to myself, 'what if in this world, people can simply go out onto the street and change everything about the way they look? What if changing what you look like becomes not only acceptable, but you're actually considered abnormal if you don't do it?' I love taking a concept about technology or society and pushing it as far as I can.
What are you currently reading?
I'm currently reading Vicious by V E Schwab. I read her book A Darker Shade of Magic earlier this year and loved it, so I thought I'd give this book a try too. I've just read quite a few 'firsts' in a series (Witch Hunter by Virginia Boecker and The Girl at Midnight by Melissa Grey to name a few) and I thought it would be good to read a standalone novel while I wait impatiently for the sequels to come out!
What are you working on now?
I've just started the first draft for the sequel to Synthetica. I'm so excited to dive back into Anais' world again! I'm also attempting to work on several other projects, including a standalone YA sci-fi, and a brand new fantasy series, but I think I need to complete Anais' story first!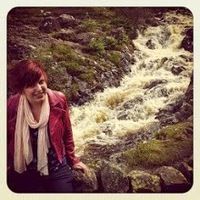 So what qualifies me to be a writer? Well, ever since an early age I've been more interested in the worlds in my head, than the real one - so I thought it was finally time to do something about it. I went to uni, got a degree in publishing, worked in an office for a while, decided I hated it, went to China, came back...and now I'm a teaching assistant by day and a YA writer by night. Phew! It's been quite a journey, but I wouldn't change it for the world.

Follow The Tour