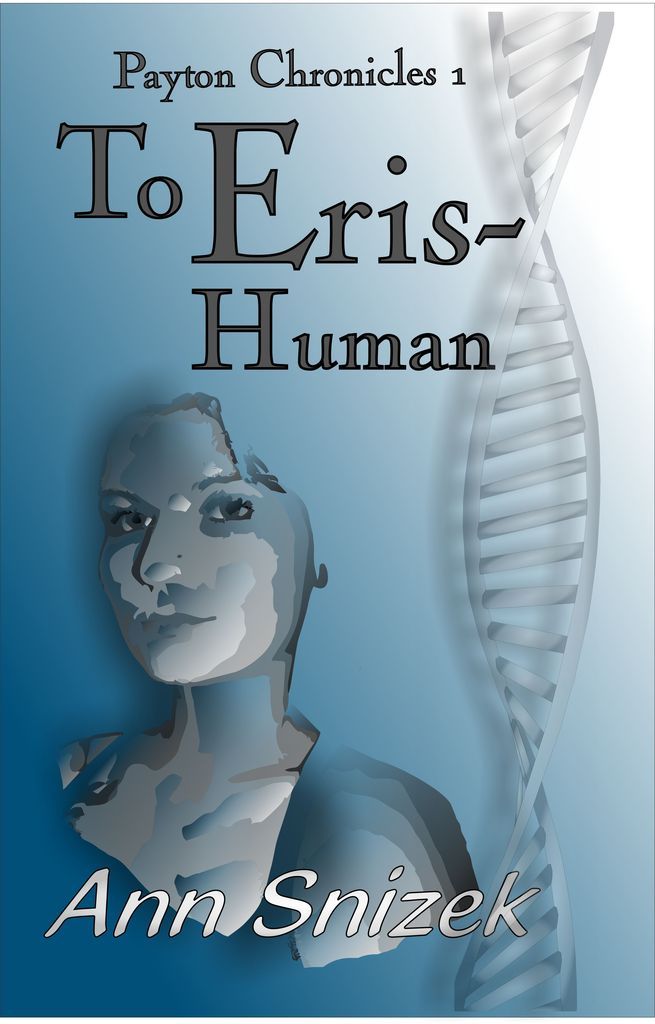 To Eris – Human
Payton Chronicles 1
YA soft sci-fi/paranormal
By Ann Snizek

Sixteen year old Eris Payton has led a difficult life and struggles to reinvent herself. When she meets Nelson, her life changes in a way she would never imagine. Nelson needs Eris to follow him back to Downside before the epidemic gets worse, otherwise his brother will die. But he must convince her that he's real and that her DNA holds the key in time to save his brother. How can he convince her to trust him?
Facing truths that challenge everything she thought she knew, Eris discovers the hidden world of lucents and her own mysterious origins. She finds herself and uncovers answers to questions she never thought to ask.


Amazon (Print) ♦ Kindle ♦ B&N (Print) ♦ Nook ♦ Kobo
​
I scanned the tree line, watching birds fly around. The trees didn't let much light through beyond the first few feet. Some sort of movement in the darkness caught my attention. Straining my eyes, I made out the vague shape of a person moving from the shadows to the edge of the trees staring back at me. My pulse raced as the person stepped closer and recognition reached me.
There stood the guy I had been studying. He lifted his hand in an odd wave, and I swung around to see who he could be waving at, but I was alone. When I turned back to him, he grinned and beckoned me toward him.
Thoughts of horror films and books flashed across my mind, but before I knew it, my feet had already started forward. My mind freaked out, partly screaming at me to stop, partly overcome with curiosity and an odd feeling of comfort -- which only scared me more. The words of that weird, old lady echoed in my head… Nothing good lurks in shadows. However, I continued forward.
I walked past the first tree and the hair on the back of my neck stood up. I couldn't figure out what was wrong with me. Why didn't I stop? It was more compulsion than a conscience effort -- I could either walk, or fall flat on my face. Finally I froze about ten feet from him. I could see him clearly as he smiled at me and I noticed the smile didn't reach his eyes.

I received a free copy of this book in exchange for an honest review. I made no guarantee of a favorable review. Please note that after reading it I signed up to host the book tour.
Whether the word play with the title was intentional or not; it made it unique.
Eris is a young girl whose had it rough; abandoned by her father, an alcoholic mother and constantly being moved around. Now that she and her mother are settled into thier new place, it seems that she may finally be making new friends with the other neighborhood teens however; things are not meant to be.
Eris sees something that she possibly couldn't have seen so she quickly becomes the loner once again. From the minute she sees Matt her life begins to change and the things she discover lead her to life altering discoveries.
I loved reading this book! Mrs. Snizek's writing style quickly pulled me in and kept me captivated until the end. The story line moved along easily and the characters were well developed. Her vivid description of the Lucents and their living environment was extraordinary. I cannot wait to read book two!!!!!!!
"No, I'm not a ghost or alien. I'm alive and just like you...only different."-To Eris Human
I give this book

Enter Giveaway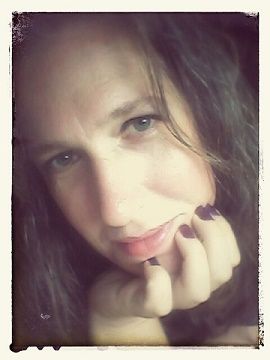 Originally from Vermont, Ann now lives in Virginia with her husband. Ann spent much of her childhood moving from place to place. Now settled, she enjoys exploring nature and the freedom to pursue the dreams of her imagination through writing.
Ann's love of books from childhood continues today as she nurtures that love in her children and grandchildren -- always encouraging their imaginations. Along with writing books, Ann actively participates in the community, fighting illiteracy with the founding and facilitating of a Creative Writing Club and volunteering as a tutor at her local Adult Learning Center.
Struggling with disabilities of her own, she knows the thrill of triumphing over adversities. Her dry, sarcastic, and often corny wit finds its way into her writing. She pulls from life's experiences, both hers and others, for inspiration... always sharing, growing, and learning.