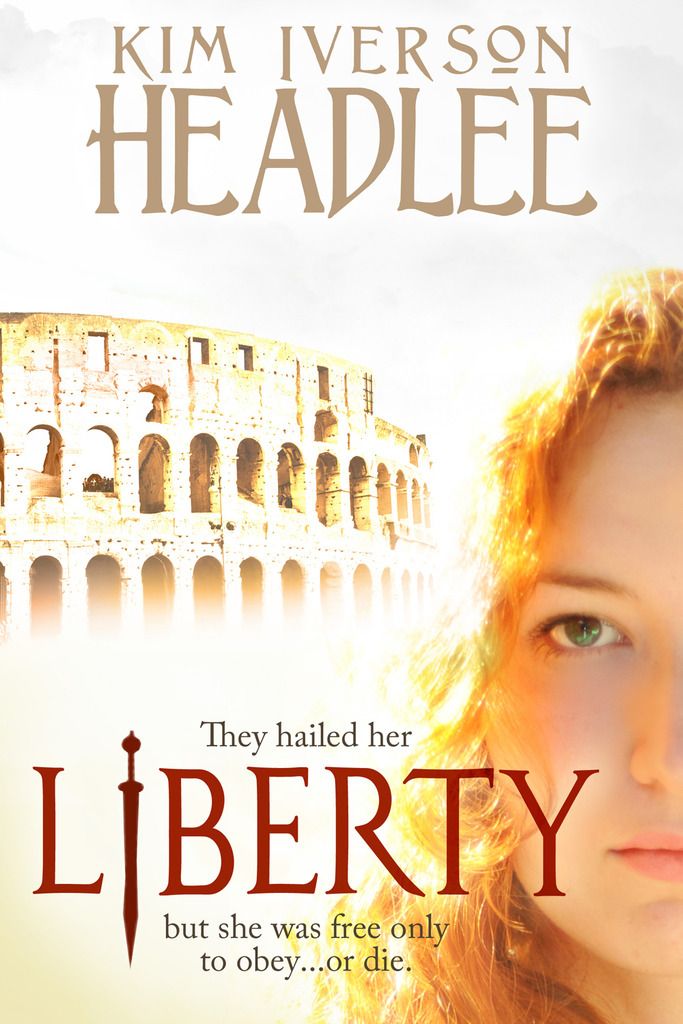 Liberty
by Kim Iverson Headlee
Publication date December 16, 2014
Genre: Historical Romance
​

They hailed her "Liberty," but she was free only to obey—or die.
Betrayed by her father and sold as payment of a Roman tax debt to fight in Londinium's arena, gladiatrix-slave Rhyddes feels like a wild beast in a gilded cage. Celtic warrior blood flows in her veins, but Roman masters own her body. She clings to her vow that no man shall claim her soul, though Marcus Calpurnius Aquila, son of the Roman governor, makes her yearn for a love she believes impossible.
Groomed to follow in his father's footsteps and trapped in a politically advantageous betrothal, Aquila prefers the purity of combat on the amphitheater sands to the sinister intrigues of imperial politics, and the raw power and athletic grace of the flame-haired Libertas to the adoring deference of Rome's noblewomen.
When a plot to overthrow Caesar ensnares them as pawns in the dark design, Aquila must choose between the Celtic slave who has won his heart and the empire to which they both owe allegiance. Knowing the opposite of obedience is death, the only liberty offered to any slave, Rhyddes must embrace her arena name—and the love of a man willing to sacrifice everything to forge a future with her.


They met with a clash of arms as fierce as any bout between seasoned men. The veteran Hyperosa landed her blows more accurately, but Ruth was by far the more swift and agile, causing some of her opponent's strikes to miss. The rest, Ruth blocked with her gladius in an impressive show of strength.
As the match progressed, the crowd warmed to the fiery Pict.
The warmth Marcus felt for her he attributed to a different reason.
He turned toward her owner, who was perched on his usual seat in the governor's box, leaning forward to rest elbows on the rail and chin atop his steepled fingers.
"Name your price, Jamil." His voice felt husky, and he cleared his throat. He wasn't sure how much raw desire he'd managed to bleed from his tone.
Jamil's gaze never left the arena. "You must speak with Hyperosa's owner, Aquila." As the women paused for breath after an aggressive exchange, he smiled smugly at Marcus. "Ruth is not for sale."
That didn't surprise him, but it was worth a try nonetheless.
The bout might have lasted longer, but Ruth risked disengaging to dive for the spear. The whip slithered free of the spear's shaft, and Ruth flung the barbed missile at Hyperosa, who couldn't raise her shield high enough to deflect it. The spearpoint embedded into her right shoulder between the fringes.
With a startled outcry, Hyperosa dropped to her knees, releasing her gladius and clawing at the quivering shaft with her left hand. Her face contorted with agony as she ripped the weapon out. Blood gushed from the wound. Ruth wasted no time in claiming victory, grabbing a fistful of her opponent's flaxen hair and thrusting her gladius under Hyperosa's chin. In that pose they froze, facing the governor's box.
"Definitely not for sale," Jamil stated.
​

I received a free copy of this book in exchange for an honest review when I signed up and was selected for the book tour. I made no guarantee of a favorable review and the opinions are my own.
What an amazing historical romance! In this book the author via her unique story telling transports us to ancient Rome. Rhyddes is sold by her father and she ends p being trained to be a gladiatrix. She falls for a Roman man even though this is an impossible relationship as she maintains her Celtci heritage and he is a noble man. This was a well written and developed story with beautiful and strong characters. You will feel a range of emotions throughout this fantastic book. I continue to enjoy reading this author's books as they continue to transport me to different times and places.
I give this book:
Kim will be awarding an autographed print copy of LIBERTY (US ONLY) to a randomly drawn winner via rafflecopter during the tour.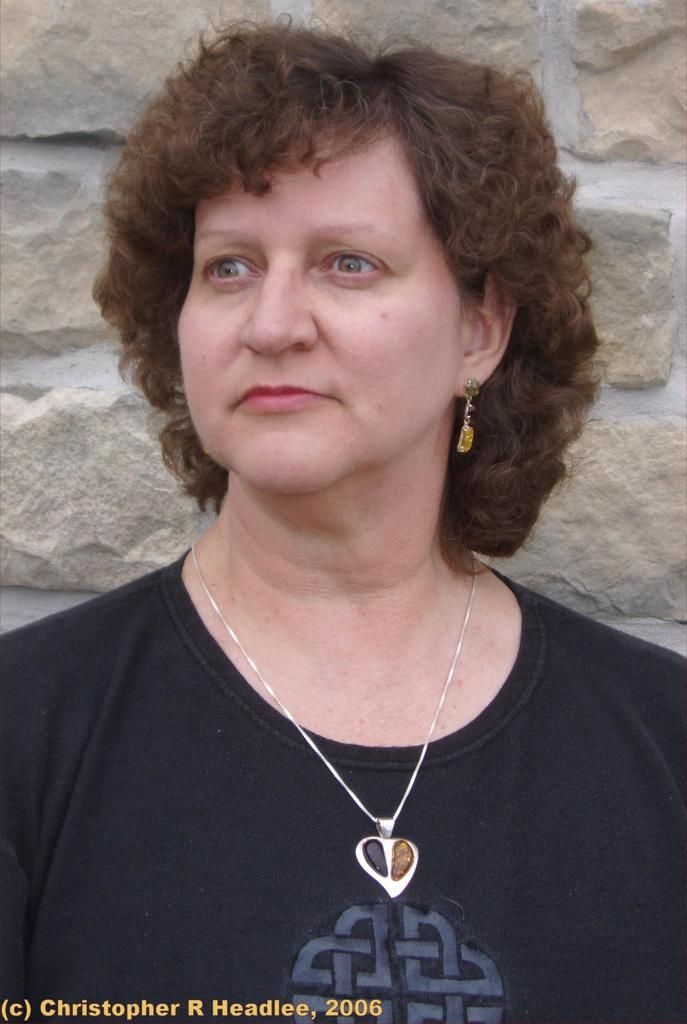 Kim Headlee lives on a farm in southwestern Virginia with her family, cats, goats, Great Pyrenees goat guards, and assorted wildlife. People and creatures come and go, but the cave and the 250-year-old house ruins—the latter having been occupied as recently as the mid-twentieth century—seem to be sticking around for a while yet.
Kim is a Seattle native and a direct descendent of twentieth-century Russian nobility. Her grandmother was a childhood friend of the doomed Grand Duchess Anastasia, and the romantic yet tragic story of how Lydia escaped Communist Russia with the aid of her American husband will most certainly one day fuel one of Kim's novels. Another novel in the queue will involve her husband's ancestor, the seventh-century proto-Viking king of the Swedish colony in Russia.
For the time being, however, Kim has plenty of work to do in creating her projected 8-book Arthurian series, The Dragon's Dove Chronicles, and other novels. She has been a published novelist since 1999, beginning with the original editions of Dawnflight (Sonnet Books, Simon & Schuster, ISBN 0671020412) and Liberty (writing as Kimberly Iverson, HQN Books, Harlequin, ISBN 0373771347).

Follow the Tour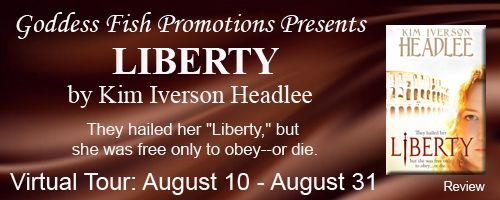 Hosted by
​