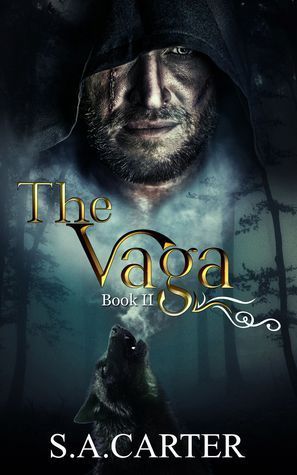 The Vaga (The Kuthun, #2)
by S.A. Carter
Published September 18th 2015
Genres: Young Adult, Fantasy

DARKNESS IS COMING
The last time they met was in a fight for survival, but four years later Julian has returned, and his
presence can only mean one thing… the enemy is near.
Elena discovers that her world is again being threatened but this time her enemy has a
new name.
The Vaga—an ancient force ruled by an Immortal known only as Erebus. For eons he has lived in darkness and shadow and will stop at nothing to prevent the New Coming.
​


Today I'm very fortunate to be interviewing S.A. Carter the author of The Vaga. Let's get started!
What are your ambitions for your writing career?
Okay, well my initial ambition starting out was just to write a book that was good enough for people to read and enjoy. I feel I have accomplished that. Now my ambition is to keep doing that over and over again, but to do it better each time. For me that's really it. I love writing and I want to be able to keep doing it forever.
Which writers inspire you?
This is difficult because there are so many I love and so many I have yet to discover. But a few of my faves that inspire me (in no particular order or enjoyment level) would be J. R. R. Tolkien, Deborah Harkness, Ken Follett, Sue Monk Kidd, and Sarah J. Maas.
What are you working on at the minute?
I have just finished cramming study for university so I am now writing the third book in The Kuthun series, The New Coming. I'm very excited to see what happens between Elena and Julian, and what adventures take place in the underworld.
When did you decide to become a writer?
I love those writers that tell you they started writing when they were six. Of course you did…at school! But really, my dream of writing something, anything, came from my love of reading. I have always loved the world of books and a day doesn't go by that I'm not reading something. In terms of writing an actual novel, it was a dream I had for a very long time, but it only took form about two years ago when I finally decided to stop dreaming about it and start writing. The end result was The Kuthun, my first novel and first attempt at writing anything that resembled a story.
Why do you write?
I write because it is the most fantastic way to escape reality and experience another world. Words can lift you up, take you to magical places, and introduce you to characters you aspire to be or just really dislike. Writing is the world within our world, and I love it.
What made you decide to sit down and actually start something?
I had a few ideas for stories and one day I started talking about them out loud. My idea of a young witch who came from a long bloodline was the idea that sparked The Kuthun. Everything after that came when I decided to actually sit down and start writing. I am so glad I finally made my dream a reality.
Do you write on a typewriter, computer, dictate or longhand?
Definitely a computer. I am not sure I could have written a novel longhand…haha.
Where do your ideas come from?
I find that my ideas stem from actually writing. When I start to write images form in my mind and play out like a movie. The trick is then transferring what I see onto paper. Not easy, but definitely exciting. Unlike a lot of other writers I don't have a plan with my stories. They evolve as I write so it's always a journey for me too. I never know what is going to happen.
How do you think you've evolved creatively?
Writing The Kuthun taught me so much. Everything from the actual writing process, editing, formatting, designing book covers, and marketing is something I have had to learn how to do myself. This was a tedious and sometimes mind-numbing journey, but I learnt so much and this then gave me the tools to make the process of writing The Vaga a lot simpler. For me, it isn't just about the writing. So much goes into a finished novel and even more so if you want to produce a good one. So learning those things was beneficial in not only showing me how to do something properly, but also how not to do it.
As for the creativity surrounding the stories, that is an evolution in itself. I have no idea how imagination works, but then that is the beauty of it. I believe creativity is drawn from our own experiences, feelings, likes and dislikes, so when writing I like to let the images and feelings flow as much as possible and get out of the way so I can write authentically. I found that this happened more fluidly with The Vaga and it made the writing process all the more enjoyable. I also believe we continue to evolve so I look forward to seeing where I am with writing in ten years' time.
What is the hardest thing about writing?
The hardest thing for me isn't the writing, that's the fun part, it's finding the balance between work, study, family and writing. My life is crazy and finding the time to write is always a challenge, but I write whenever I can and it eventually starts to take shape. I don't think it will ever become easy so for me it comes down to passion and dedication at the end of the day.
For your own reading, do you prefer ebooks or traditional paper/hard back books?
I love paperbacks—the smell of the paper, hearing the flick of the pages as I turn. Receiving books in the mail is one of my favourite things in the world and I do a happy dance every time I see the postman's van turn up at my house. So as a reader paperbacks are my favourite, although I have started to read eBooks in the last six months as my four bookcases are full, and I can't fit all the books I want to read into my house.
What book/s are you reading at present?
I am reading Sarah J. Maas' Throne of Glass series. Soooo good! I am loving her writing style.
Tell us about the cover/s and how it/they came about.
After creating The Kuthun cover I had a very specific idea about what I wanted The Vaga to look like. I picture the covers a certain way, like a snapshot in my mind, and then I send all the info to my patient and creative cover designer, Paramita, and ask her to put it all together for me. I am in Australia and she is in the US so it is a lot of emails and changes until I am happy with the finished product (I'm sure she is enjoying her break from me for a while). For the Vaga I knew it had to have Magi and Erebus on it, reflecting the battle between good and evil, and it came out perfectly. I love this cover!
Who designed your book cover/s?
Creative Paramita www.creativeparamita.com
Do you think that the cover plays an important part in the buying process?
Yes, I do. Our society is laden with judgement on appearance so having a good cover is part of the publishing game now. Unfortunately buyers can bypass great books based on covers alone and I think this is a shame also. I know I have read books based on great covers that weren't very good. So for me I try and not judge the cover too much, although I do think if you want to be seen as professional in this industry you need to have your covers at a level consistent with your genre.
What are your thoughts on good/bad reviews?
All reviews are someone's opinion, and I think both good and bad reviews can be helpful to authors and other readers. Although I do wonder at the level of nastiness that some reviewers feel they can dish out to authors and their books. I personally don't think it's necessary to be nasty for the sake of it, or to create unnecessary drama. If you don't like it say why and move on. In regards to good reviews….I love them!
How do you relax?
I don't relax much to be honest as I always have to be doing something, but when I do I like to read, travel with family, see a movie, and anything else that doesn't involve me having to do a lot of work.
Which famous person, living or dead would you like to meet and why?
Can I pick two? Meryl Streep—so interesting and talented. I would love to hear her stories. Audrey Hepburn—a beautiful humanitarian who accomplished so much and never lost her grace or integrity. I would love to hear her advice for women.
If you could have been the original author of any book, what would it have been and why?

Oh this is a tough one. I would have to say Lord of The Rings. This story blew me away and was so far out of the box for its time that it cemented itself as a story for the ages. It was a monumental effort for Tolkien and it has everything you could want in a great story, and it all came from one man's imagination. I love that! Not sure I would love taking twelve-seventeen years to write it though.
​
S.A., thank you for taking the time out of your busy schedule to take part in this interview.

I received an ARC in exchange for an honest review. I made no guarantee of a favorable review and the opinions expressed here are my own.
I loved this book and wish I could give it more than a five star rating.
This story picks up four years after Elena has learned she is a witch and a descendant of the Goddess Isis. Characters from the first book have returned along side a few new ones to include a shapeshifter.
The author's writing style, creativity and world building have grown beyond all of my expectations and this book is even better than the first one. This read is full of adventure, great fight sequences, paranormal, supernatural, mystical beings and creatures and an ubber sweet romantic element. This not a standalone book so The Kuthun must be read first so you don't get confused when reading The Vaga. I cannot wait for the third book to be released!!
I give this book
​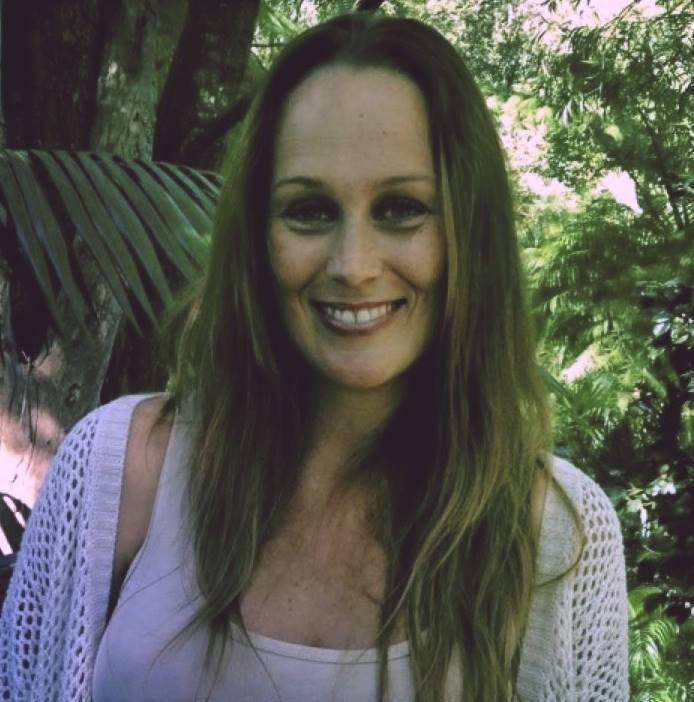 S. A. Carter is the author of The Kuthun series. Her spellbinding novels are based on her loves in life - family, magic, humour, and adventure.
In a typical author bio this is where there would normally be a range of credentials, followed by a long list of accolades, and a multitude of adventures around the world. But S. A. Carter is a little different. She doesn't have all those credentials, she hasn't travelled the entire world in search of the Lost City of Atlantis- although she'd love to find it, and she hasn't received an award for anything since primary school where she was chosen as best speller for a day. And as nice as some of those things would be, especially the accolades part, S. A. Carter writes because she loves it, and she wants to share her passion for storytelling with the world.
S. A. Carter was born and raised in Australia and still lives there today with her wonderful, dynamic, crazy family.
​