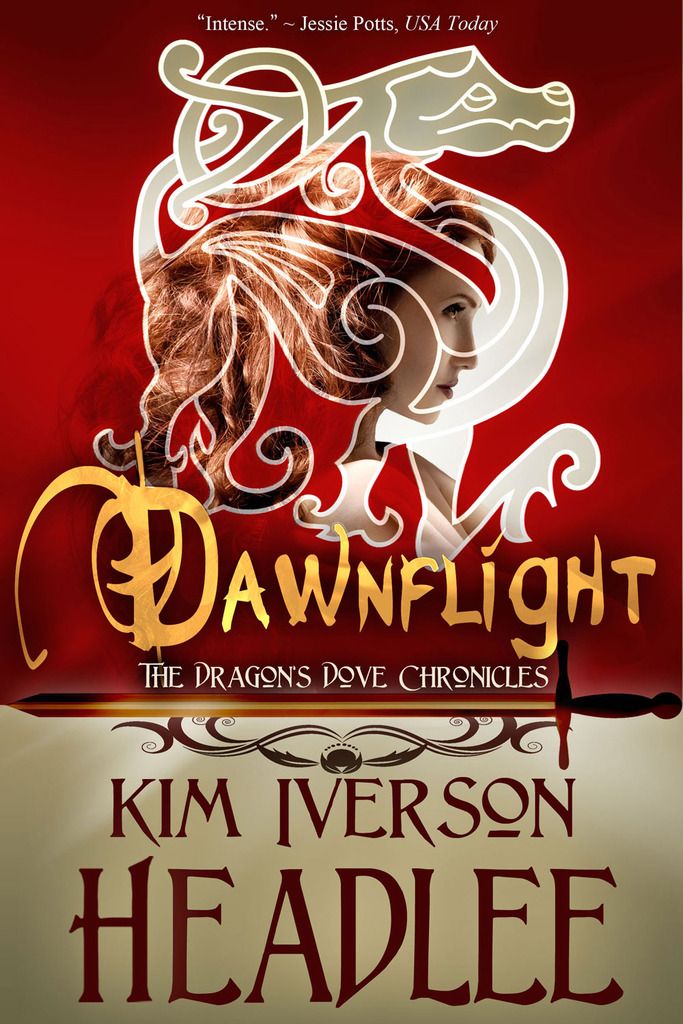 Dawnflight
by Kim Iverson Headlee

Gyan is a Caledonian chieftainess by birth, a warrior and leader of warriors by training, and she is betrothed to Urien, a son of her clan's deadliest enemy, by right of Arthur the Pendragon's conquest of her people. For the sake of peace, Gyan is willing to sacrifice everything...perhaps even her very life, if her foreboding about Urien proves true.
Roman by his father, Brytoni by his mother, and denied hereditary rulership of his mother's clan because of his mixed blood, Arthur has followed his father's path to become Dux Britanniarum, the Pendragon: supreme commander of the northern Brytoni army. The Caledonians, Scots, Saxons, and Angles keep him too busy to dwell upon his loneliness...most of the time.
When Gyan and Arthur meet, each recognize within the other their soul's mate. The treaty has preserved Gyan's ancient right to marry any man, providing he is a Brytoni nobleman—but Arthur does not qualify. And the ambitious Urien, Arthur's greatest political rival, shall not be so easily denied. If Gyan and Arthur cannot prevent Urien from plunging the Caledonians and Brytons back into war, their love will be doomed to remain unfulfilled forever.
But there is an even greater threat looming. The Laird of the Scots wants their land and will kill all who stand in his way. Gyan, Arthur, and Urien must unite to defeat this merciless enemy who threatens everyone they hold dear.


(From Chapter 12: Gyan begins to fall for Arthur)
"I believe you've met my cousin." With a graceful sweep of the arm, Merlin gestured toward the room's only other occupant.
When the Pendragon had been wearing a plain leather tunic stained with sweat and grime from his ride, Gyan had not been able to appreciate completely how handsome he was. As he stood before her, bathed and dressed in the Ròmanach military regalia of his rank, she was struck by the full impact of his appearance.
Sandaled feet gave rise to bronzed, well-muscled calves. The rippling thighs disappeared into the gold-and-white-fringed linen kilt. Hands and forearms were obscured by the proud back. Over the feather-shaped gold scales of his torso armor dipped a fold of the gold-trimmed knee-length scarlet cloak. A ruby-eyed gold dragon, ringed by a braided band of red, blue, and green, rode the right shoulder. The firm, square jaw; the full, sensuous mouth; the fine, straight nose; the prominent cheekbones, intense blue eyes, high forehead, red-gold hair—his every aspect made her pulse race.
Her hatred of the Ròmanaich evaporated. Urien map Dumarec might never have existed at all.
Gazing only at Arthur, she answered, "Yes. I have."
He raised his right fist to his chest. "Chieftainess Gyanhumara." As his hand lowered, the smile that dawned upon his face made her knees feel like liquid wax.
Control! She had to exercise control. She was no tavern wench to drool over the first handsome face to notice her, but chieftainess of the most powerful clan of the Caledonach Confederacy.
​

I received a free copy of this book when I signed up to host the book tour. I made no guarantee of a favorable review and the opinions expressed are my own.
First off, if you love reading about King Arthur and Queen Guinevre then this is truly a book for you. However, be prepared as this isn't a classic retelling of the legends as we have come to learn of them and your perspective will forever be changed.
I love reading books written by this author and this is another book that did not disappoint. You will find yourself falling into the story line and feeling like it is actually happening as you read it. We experience Arthur and Guinevre in a while new light thanks to Ms. Headlee and she does a fantastic job at giving it all a unique and outstanding twist via this retelling she has created.
Well researched, well written, fast paced story with strong characters and beautiful world building. You do not want to pass this book or author by.
I give this book
Kim will be awarding an autographed print copy of Dawnflight (US ONLY) to a randomly drawn winner via rafflecopter during the tour.
​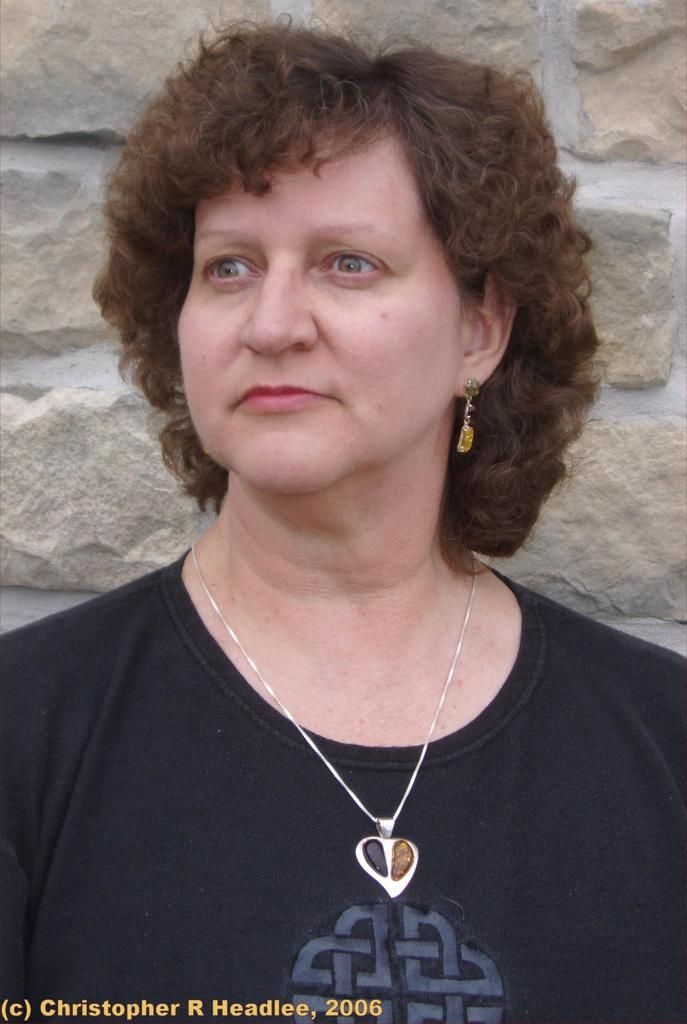 Kim Headlee lives on a farm in southwestern Virginia with her family, cats, goats, Great Pyrenees goat guards, and assorted wildlife. People and creatures come and go, but the cave and the 250-year-old house ruins—the latter having been occupied as recently as the mid-twentieth century—seem to be sticking around for a while yet.
Kim is a Seattle native and a direct descendent of twentieth-century Russian nobility. Her grandmother was a childhood friend of the doomed Grand Duchess Anastasia, and the romantic yet tragic story of how Lydia escaped Communist Russia with the aid of her American husband will most certainly one day fuel one of Kim's novels. Another novel in the queue will involve her husband's ancestor, the seventh-century proto-Viking king of the Swedish colony in Russia.
For the time being, however, Kim has plenty of work to do in creating her projected 8-book Arthurian series, The Dragon's Dove Chronicles, and other novels. She has been a published novelist since 1999, beginning with the original editions of Dawnflight (Sonnet Books, Simon & Schuster, ISBN 0671020412) and Liberty (writing as Kimberly Iverson, HQN Books, Harlequin, ISBN 0373771347).

Follow the Tour
Hosted by
​