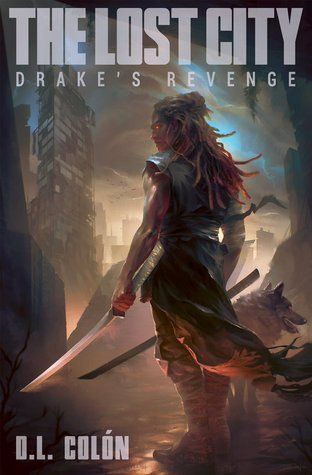 The Lost City: Drake's Revenge
(The Lost City #1)
by D.L. Colón

Life in the World was simple. As always there was war, poverty, power struggles and a new leader for different years, until 2014. That was when the trumpets were heard.
What many thought was the coming of God was, instead, a race for survival. The heavens opened up, not to receive new souls, but it opened to release the battalions of heaven's warriors against a known enemy, The Demons of Hell. The Demons of Hell, led by Raphael, came with one thing in mind, Total Annihilation of The Angels of Heaven. The Angels of Heaven, led by Gabriel and given free reign by God, came with one thing in mind, Total Supremacy over The Demons of Hell. Since they needed neutral ground to fight against each other they used the one available, Earth.
Humanity was pushed to the brink of destruction during the war and people with abilities came to exist in the middle of the conflict. There was a decision made by each side to use one of their Lieutenants to gather intelligence from the enemy. The Angels chose Maria Faith for this task and Hell chose Simon Black. What neither side expected was for Maria and Simon to fall for each other. Even though they kept fighting the war for their sides on Earth, they were quickly losing interest in the battle. They decided to leave the war and build a life together. Both Heaven and Hell kept watch on them but left them alone until something happened. Maria became pregnant with Simon's son. On top of everything else, the boy was half Angel and half Demon.
Heaven and Hell couldn't let the boy live so they plotted to kill him. Maria and Simon, who named the boy Drake Blackfaith, found out about this before the attack and they took Drake to a Guild named Never Too Late. They left Drake with the Guild and a letter, which he was to be given on his 25th birthday. The day of the attack, instead of killing Maria and Simon, Heaven captured Simon and Hell captured Maria. Both of them were to be tortured into revealing the location of Drake. Both Heaven and Hell wanted him because of a prophecy that was passed down 600 years before that says....
On the eve of his 25th year, Heaven and Hell cannot do anything except hide, his wrath and hate cannot be stopped. Both of his sides will unite, to save or destroy what's left of Earth. Heed my warning, for it will come to pass. Nothing can stop it, it's just a matter of time.....
Now the year is 3014 and the war still rages on. Drake is approaching his 25th birthday and this is where our story begins...



I received a copy of this book in exchange for an honest review. I made no guarantee of a favorable review nor did I receive any monetary compensation. The opinions expressed here are my own.
This is simply a fantastic read full of action, romance and of war between angels, demons and humanity. The author's world building and creativity pulled me in and held me captured until the end. Strong characters with even stronger personalities and traits will have you quickly picking the side you want to cheer for. This is the first book I've read by D.L. Colon and I will be back for more.
I give this book
​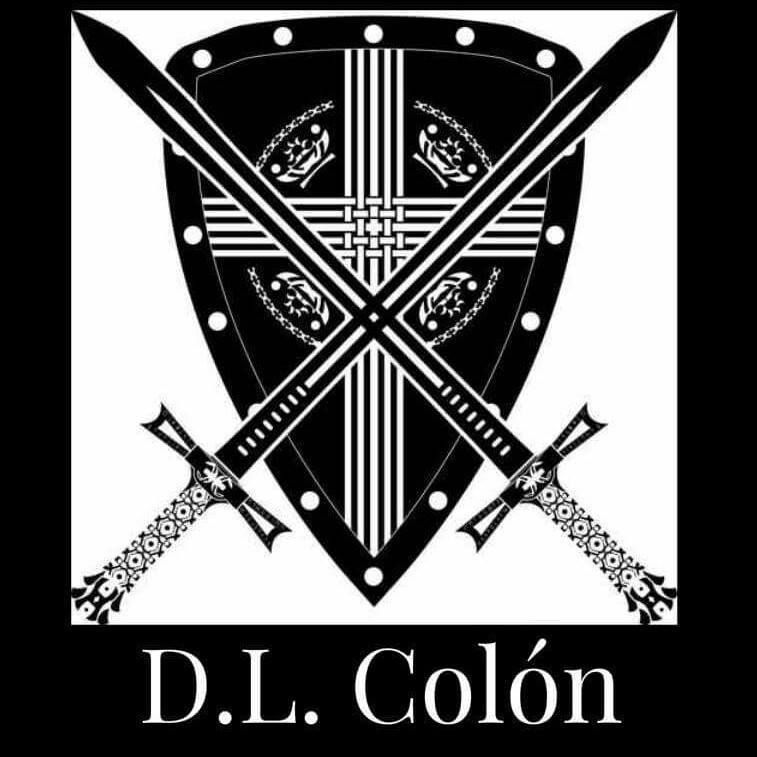 Hello Readers. My name isn't really D.L. Colon, but it is a play off of my real name. I am 23 years old and live in Puerto Rico. I started writing my first novel last year and I just recently published it. For me writing was a learning experience because my first language is Spanish and even though I speak English pretty fluently, grammar is not my strong suit. It may surprise you, but until four years ago I hated reading. I found my love for reading, and my inspiration to write, when I read The Summoner by Gail Z. Martin.
I have a Culinary Arts degree, which I'm planning on using when I move to the US early next year. On an interesting note, I got the idea for my first book, The Lost City: Drake's Revenge, from playing video games. I'm a gamer at heart, a writer by chance and a chef because it's something I love.
​
​
​