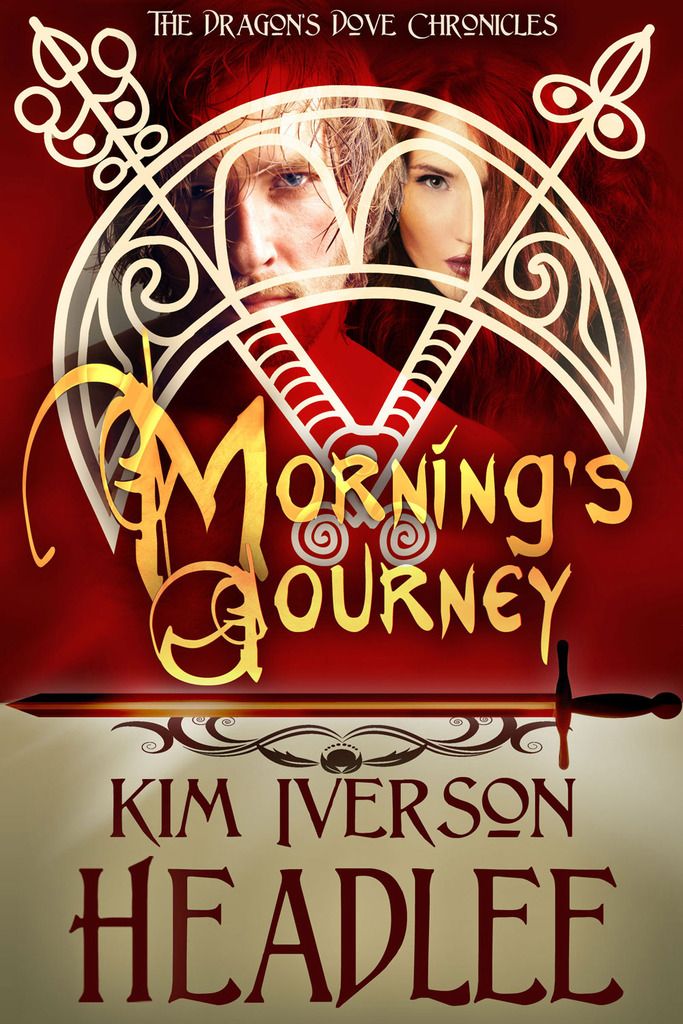 Morning's Journey
by Kim Iverson Headlee
Publication Date: June 11, 2013
Genres: Arthurian, Myth & Legends, Fantasy

In a violent age when enemies besiege Brydein and alliances shift as swiftly as the wind, stand two remarkable leaders: the Caledonian warrior-queen Gyanhumara and her consort, Arthur the Pendragon. Their fiery love is tempered only by their conviction to forge unity between their disparate peoples. Arthur and Gyan must create an impenetrable front to protect Brydein and Caledonia from land-lusting Saxons and the marauding Angli raiders who may be massing forces in the east, near Arthur's sister and those he has sworn to protect.
But their biggest threat is an enemy within: Urien, Arthur's rival and the man Gyan was treaty-bound to marry until she broke that promise for Arthur's love. When Urien becomes chieftain of his clan, his increase in wealth and power is matched only by the magnitude of his hatred of Arthur and Gyan—and his threat to their infant son.
Morning's Journey, sequel to the critically acclaimed Dawnflight, propels the reader from the heights of triumph to the depths of despair, through the struggles of some of the most fascinating characters in all of Arthurian literature. Those struggles are exacerbated by the characters' own flawed choices. Gyan and Arthur must learn that while extending forgiveness to others may be difficult, forgiveness of self is the most excruciating—yet ultimately the most healing—step of the entire journey.


Amazon ♦ Amazon UK ♦ Amazon CA ♦ Amazon AU ♦ B&N ♦ iBooks ♦ Kobo ♦ Smashwords
Also available in Paperback

I received a free copy when I signed up to host the book tour. I made no guarantee of a favorable review and the opinions expressed here are my own.
This book is the sequel to Dawnflight so make sure to read it first to avoid any confusion.
Another beautifully written book that has you experiencing the joys, struggles and despair of the characters as the author magically transports you into the story line. I was emotionall brought to tears while reading this well developed and well written continuing plot.
I had hoped to find a redeeming quality in Urien but instead grew to loathe him even more. This epic saga will have you screaming "why" and "what are you freaking doing." If you haven't read any of Ms. Headlee's work the you are completely missing out as she is extremely talented at capturing you in her spell weaving web.
This book is not intended for young readers.
I give this book

From Chapter 13: A surprise attack
GYAN JERKED her sword from the man she'd gutted and glanced up to watch in horror as one of the raiders pulled Angusel from Stonn's back. She whipped her head around. The rest of her men lay dead, injured, or were putting other raiders to flight.
"A'mi!" she called in Caledonaiche, and in Ròmanaiche, "To me!"
The fighting had spooked the horses, and most were trying to free themselves, rocking the tether logs violently.
Angusel and his assailant disappeared behind a log. A yelp of pain rang out. No time to wait for the other men to return. Gyan gauged the distance around the log: too far. She sheathed her sword, ran toward Angusel's last known position, jumped on top of the log, and vaulted onto the raider's back. Together they tumbled, one over the other, across the hard-packed dirt toward the trees.
As she grappled with the raider, he worked his dagger free. She rolled before he struck, but not far enough to avoid a hard blow in the stomach. The dragon on her wide bronze belt deflected it, but pain bolted through her midsection.
My bairn!
Grimly, she thrust aside concern for her unborn child to concentrate on her own survival.

Kim will be awarding an autographed print copy of MORNING'S JOURNEY (US ONLY) to a randomly drawn winner via rafflecopter during the tour.
​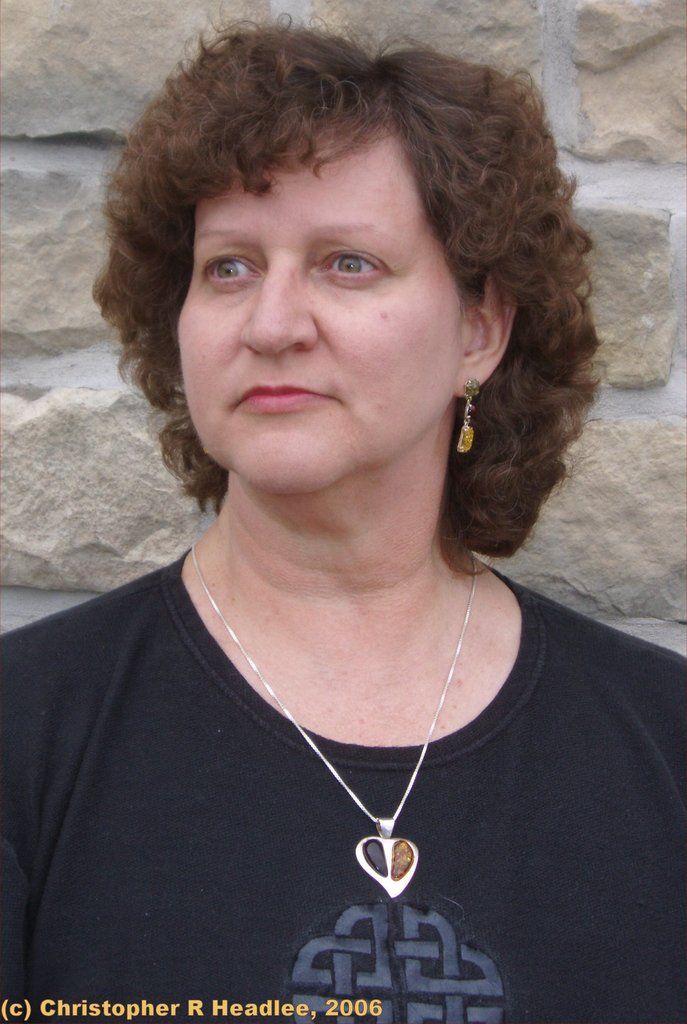 Kim Headlee lives on a farm in southwestern Virginia with her family, cats, goats, Great Pyrenees goat guards, and assorted wildlife. People and creatures come and go, but the cave and the 250-year-old house ruins—the latter having been occupied as recently as the mid-twentieth century—seem to be sticking around for a while yet.
Kim is a Seattle native and a direct descendent of twentieth-century Russian nobility. Her grandmother was a childhood friend of the doomed Grand Duchess Anastasia, and the romantic yet tragic story of how Lydia escaped Communist Russia with the aid of her American husband will most certainly one day fuel one of Kim's novels. Another novel in the queue will involve her husband's ancestor, the seventh-century proto-Viking king of the Swedish colony in Russia.
For the time being, however, Kim has plenty of work to do in creating her projected 8-book Arthurian series, The Dragon's Dove Chronicles, and other novels under her imprint, Pendragon Cove Press. She has been a published novelist since 1999, beginning with the original edition of Dawnflight (Sonnet Books, Simon & Schuster, ISBN 0671020412).
​
Follow the Tour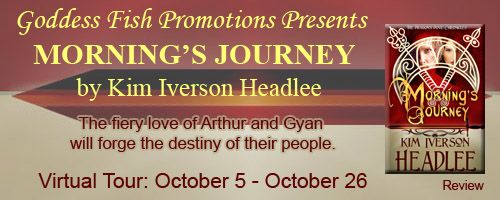 Hosted by
​