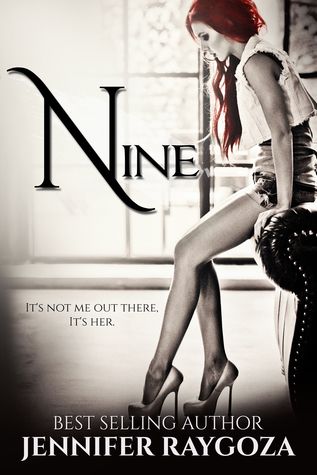 Nine
by Jennifer Raygoza
Genre: Romance
Release Date: 11-6-15

The number one paid escort in Las Vegas calls herself Nine. She's become very wealthy with three hundred very loyal VIP clients. Trig is also the best at what he does. He works for the biggest drug dealer in Vegas, as his personal executioner.
One night with the wrong client and everything spirals out of control when Nine and Trig collide. Watch what happens when two of the best in underworld trades go against the grain, against the rules, and against all odds of making it out alive.
"I'm breaking all my rules here. I'm breaking them all for him." -Nine
"Baby, do you know what you're worth? Men should be fighting over you. I sure as hell would." -Trig



"Nine, It's me. Look at me," Trig yells. "It's just me," he repeats.
I collapse in his arms. I'm sobbing, as we both fall to the floor. He scoots me up into his lap and cradles me. We stay like that for a few minutes until I calm down. He suddenly moves and picks me up, carrying me back to the bed. He gently places me down and covers me up. He's about to walk away, when I grab his hand.
"Lay with me."
He looks at me with uncertainty.
"Please," I beg.
He climbs over the bed and lays down next to me. I need to touch him again. There is something soothing about it. I don't even care what he is or what he does at the moment. He makes my demons disappear and I need that right now. I turn on my back and inch my hand closer and closer to his. Our fingers are now slightly touching. I move my hand entirely inside of his. He wraps his hand around mine, and that's where I find my peace. I close my eyes and fall back asleep.
​
​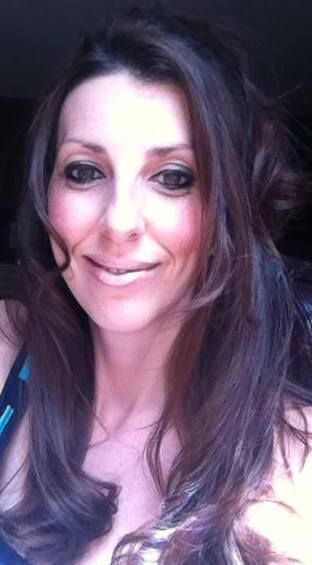 Jennifer Raygoza also known as the rebel of writing, burst through the writing scene in 2012 with a vampire series called, The Guardians. It was a story originally written just for fun, but ended up being self-published out of curiosity. Little did she know, the series would be strongly embraced by vampire readers. Since then this down to earth, California girl has been picked up by Crushing Hearts and Black Butterfly Publishing.
WHAT CAN YOU EXPECT WHEN YOU READ HER BOOKS?
She break hearts, kills bad guys and gives you characters that make you fall in love. This writer will have you turning pages and thirsting for more.