Not all princesses get their happily ever after...
They tell me I killed my boyfriend Phillip in cold blood. I stabbed him twenty one times. I'm only seventeen years old, and I am serving life in Spindle Ridge Asylum for the Criminally Insane.
I don't remember killing him, so it's really hard to believe I'm capable of murder. In fact I don't remember anything before I came to Spindle Ridge, not even my boyfriend.
I can only grasp onto my realistic dreams while the madness of the asylum threatens to pull me under. I dream I'm a beautiful princess and there is an evil faerie named Maleficent who is bent on my destruction. The dreams are the closest thing I have to memories of my life, except they aren't real.
I'm crazy. I'm not a princess.
They're the mad illusions of an irrational teenage girl, right?
They've assigned me a new doctor, and she says I can trust her, and that she'll help me see the truth of who I really am.
When she arrived she brought a new patient, Sawyer, who is everything Spindle Ridge isn't: exciting, mysterious and beautiful. He promises he's here to rescue me. Trusting either of them frightens me.
Could it be possible that my dreams are more than just the imaginings of a delusional girl? Could they be truth?
​


I received an eARC in exchange for an honest review via YA Bound Book Tours. I made no guarantee of a favorable review and the opinions expressed here are my own.
I certainly enjoyed reading this retelling.
This is truly not your happily ever after fairy tale where birds sing and butterflies flutter on a beautiful summer day. This modern retelling of Sleeping Beauty is a heart breaking, gut wrenching read that will leave you feeling like true love does not conquer all. The world building in this book pulls you write into the asylum and you feel like you yourself are a patient there. Characters are strong and believable and the story line is well written. the author has done a superb job with this book and I can't wait to read the second book, Awaken.
My favorite quote in this book was; "You know, they say that anything can be cured by true love."
I give this book: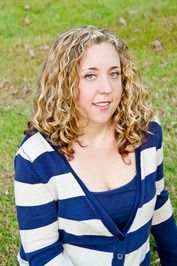 Christy Sloat is a SoCal born girl who resides in New Jersey currently with her husband, two daughters and Sophie her Chihuahua. Christy has embraced the love of reading and writing since her youth and was inspired by her grandmother's loving support. Christy passes that love of reading, writing, and creativity to her daughters, family, and friends. When you do not find Christy within the pages of a book you can find her being mommy, wife, crafter, and dear friend. She loves adventurous journeys with her friends and can be known to get lost inside a bookstore. Be sure to venture into her Past Lives Series, The Visitor's Series, and watch for many more exciting things to come.


​