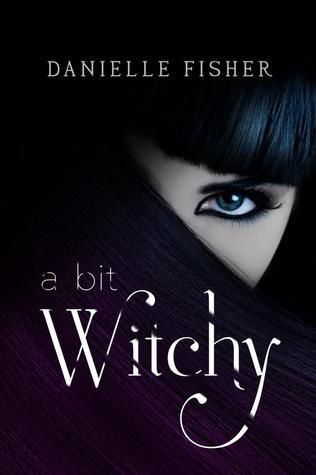 Eighteen year old Lena Ashlen is in the middle of an identity crisis, and the people in her life aren't helping. Half of her school thinks she's crazy while the other half has no idea she even exists. Her father and stepmother barely see her through the bottom of their wine glasses, and her only friends are guardian angels who are terrible cheats when it comes to poker. The only constants in her life are her obsessive crushes on both chocolate and Glenn Storm. In between losing her bra, her pride, and her best friend, Lena has no idea how she'll survive her senior year.
When guardian angels begin disappearing and everyone thinks she's to blame, Lena becomes trapped in a case of mistaken identity. But when Glenn and his chaotic family offer to help her find out the truth, she's forced to ask herself whether she's the one who's mistaken. In between the lies and secrets of a past life gone bad, Lena soon learns that if she's ever going to prove they have the wrong girl, she's going to need more than just snark and cleavage to convince them.


I received an eARC via Xpresso Book Tours in exchange for an honest review. I made no guarantee of a favorable review and the opinions expressed here are my own.
I felt a bit mislead by the title of this book but in all honesty I have no one to blame but myself as I didn't read the synopsis however, this book about guardian angels was an enjoyable read.
Lena is the school loner and her peers have labeled her a witch which she isn't but she is indeed very special as she can see guardian angels. I love how the author wrote the Lena character; a bit of a foul mouthed teen with just the right amount of spunk. The story line moved quickly and it is humorously written. I look forward to seeing these characters once again.
My two personal favorite quotes:
" I cannot think of anyone I'd rather breathe with."
" You can only see the moral scars when there's a good guardian angel to show you. For whatever reason shmuck here doesn't have one of those."
I give this book:


Danielle is a writer, a reader, and a lover of everything covered in cheese. When she's not adding books to her "Want to Read" list on Goodreads, she's trying to corral her three daughters into a semi-normal life in Bel Air, Maryland. She shares this insanity with her incredibly patient husband, her favorite black, golden retriever, an occasional snake, mouse, and a family of squirrels. The latter 3 live in the attic, but she counts them anyway.

​

​