Teenager Marjorie Emery eluded death. As she struggles to get her life back on track, she believes her efforts are paying off. Yet, when a black dressing, unfriendly, and incredibly handsome hottie walks into her classroom, she's forced into a tailspin. Marjorie has no idea how much his presence is going to shatter what little tranquility she's achieved.
Kyran Rousseau's gloomy nature has a name, one that is potentially fatal under the right circumstances. His family harbors secrets and does everything to protect Kyran. While, he doesn't want to ruin Marjorie's normal life, love has a way of changing his plans.
Falling for Kyran is the least of Marjorie's worries. With a faceless threat hunting her and a boyfriend who's as dangerous as he is good looking—how can Marjorie and Kyran keep all hell from breaking loose before it's too late?


I received an ebook copy via JGBS Review Library in exchange for an honest review. I made no guarantee of a favorable review and the opinions expressed here are unbiased and my own.
I love reading books about werewolves and this one reeled me in right from the start as the story is well written and the characters are outstanding. I will add that there were moments when I found Marjorie and her friends to be completely immature but not enough to stop me from reading though I did roll my eyes quite a few times.
The author has added the right combination of drama, romance and secrets that leaves you wanting more and I will definitely be reading more of her books. My only gripe is that there seems to be something off about the cover.
I give this book: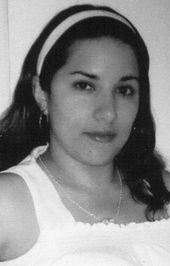 Kristy Centeno is the author of the Secrets of the Moon saga and Keeper Witches series.
She has always had a passion for books and after years of being an avid reader, she decided to transform her desire to write into a reality and thus, her first novel was born. When she's not busy taking care of her five children or holding down the fort, she finds time to sit and do what she loves the most: writing.

​

​

​