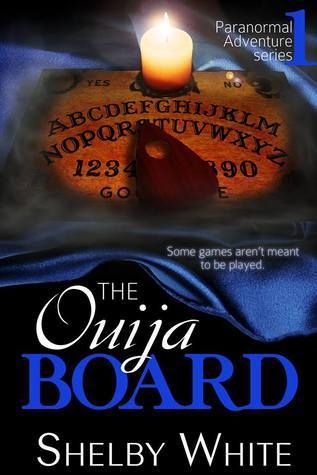 When Alycia and her three best friends buy a Ouija board for some late night entertainment, they come in contact with something that defies all reason. They find themselves faced with questions that would make others run in fear. Delving into this frightening unknown, they soon discover they are dealing with a force more powerful than they could possibly understand.

Enlisting some knowledgeable help on supernatural entities, they are introduced to a world they never thought existed. As they try to maintain the normalcy of their summer break and figure out how to rid themselves of this other worldly being they realize their lives will never be the same and that some games aren't meant to be played with.


I won an Ebook copy of this book in a giveaway contest. The opinions expressed here are my own.
Alycia, Sarah, Sacha and Lauren are finally out of school for the summer so they are going to have a sleepover and what goes well with sleepovers; junk food, movies and board games. They buy an old ouija board and give it a try and that's when the paranormal occurrences begin.
I loved reading this fast paced story line and read it in one sitting. It was a spine tingling read that had goosebumps crawling up and down my arms and at times I felt like someone or something had walked over my grave. A plot that quickly sucks you in and ensnares you until the end with strong and likeable characters.This author's debut is fantastic and I eagerly await the release of the second book.
I give this book: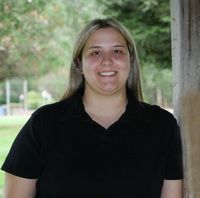 Shelby White was born and raised in Northern California. At a very young age she fell in love with the arts and began writing short stories for fun in her spare time anywhere she could. As time went on she found her passion in Television and Film and the art of storytelling. She was fascinated with the stories, the lives that characters lead and the way that each story could be told. She soon found a way to combine her interests in high school writing film reviews for her local newspaper. This love of writing and expression through TV, Film and eventually in college working behind the scenes in theatre led her to pursue a Bachelors of Arts in Communications with a minor in Film Studies from the University of California, Davis. Shelby currently resides in Northern California where she continues to write and pursue the creative world around her.

Shelby's first novel, "The Ouija Board is a YA Paranormal Mystery following Alycia and her 3 best friends who come across a Ouija Board and stumbled onto something that would alter their perception of their. That summer their lives change forever and they learn quickly that some games just aren't meant to be played with.

​

​

​