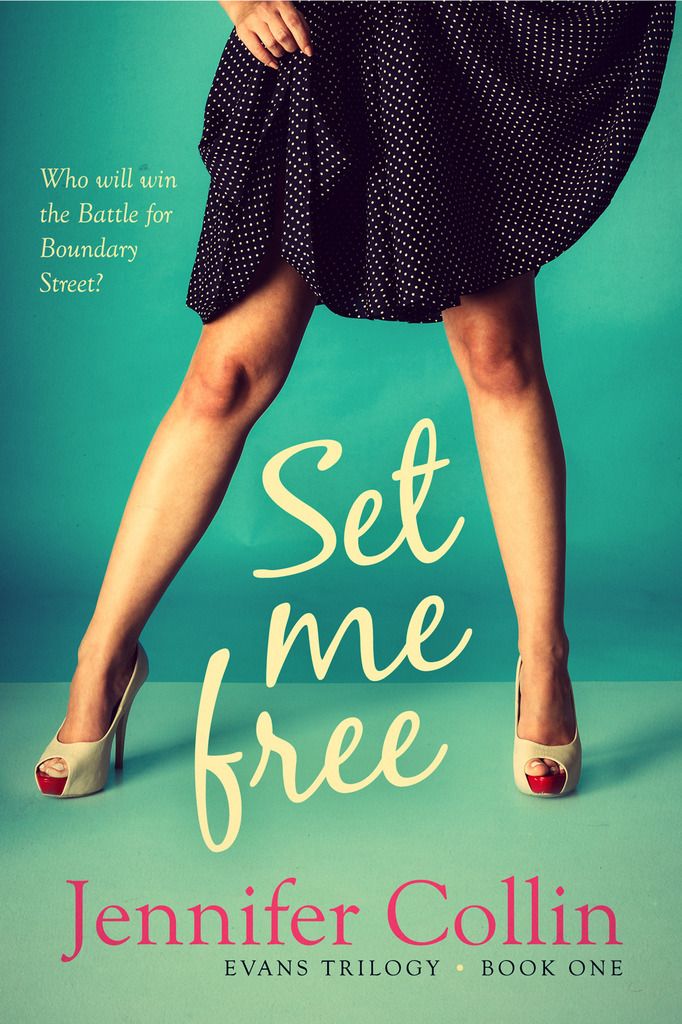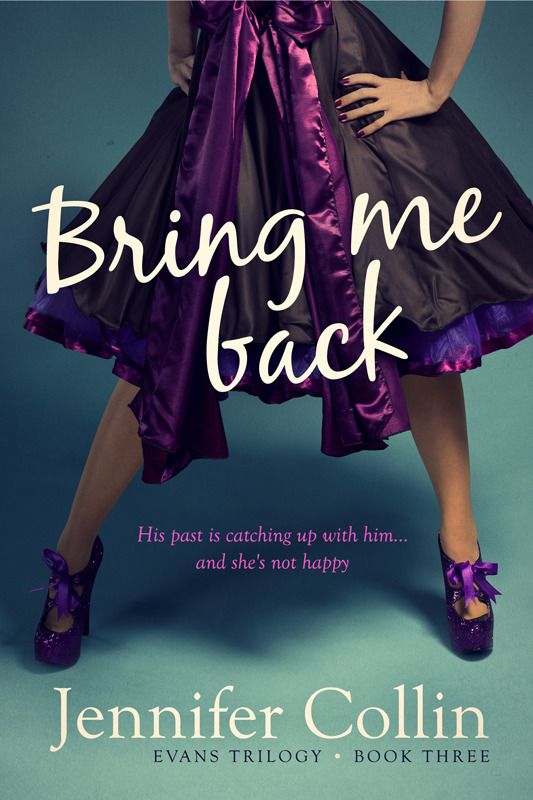 Book 1: Set Me Free
Disastrous love life aside, Charlotte Evans is rather content with her life. Her quaint little art gallery is plodding along nicely, and her sister Emily's artistic career is about to take off, thanks to her tireless promotion. She even gets to see her best friend every day and drink his delicious coffee in the café next door.
But when dastardly property developer Craig Carmichael comes along, threatening to demolish her gallery and take everything away, Charlotte has an unexpected fight on her hands. Not only is she battling to stop Craig's development, she's also struggling against the mysterious magnetic pull that has her on a collision course with Craig himself.
Craig Carmichael is fighting the Battle for Boundary Street on more than one front. The tenants of the building he wants to knock down are mounting a strong case against him and in a hot-headed moment he put his career on the line for a project that is threatening to fail. If the project doesn't succeed he will lose everything, but for some reason he's having trouble maintaining his focus.
As their worlds begin to unravel around them, anyone could win. It's what they might lose that has Charlotte and Craig wondering what it is they really want.
Book 2: Open My Eyes
Everything happens for a reason, they say. And sometimes the reason is you're stupid and make bad decisions. Sleeping with her sister's best friend is one of the dumbest things soon-to-be divorcee Emily Evans has ever done. But she's determined to put it behind her and move on. She's walked away from her cheating husband, managed to make a new friend, and found herself a real job and somewhere to live so she doesn't have to couch-surf any more. Everything should be falling into place but for one problem – there are some mistakes from which you can't move on.
Meanwhile, Ben Cameron is getting on with his life. After all, it's the only thing to do once your heart has been stomped on by the woman of your dreams. Expanding his business and getting cosy with the girl next door are proving welcome distractions. He's even happy to babysit his nephew, as long as he can to hand him back when he's done! And thankfully, Emily Evans, the woman with the heavy boots, is avoiding him like the plague.
But Emily can't avoid him forever, and when she drops a bombshell that turns Ben's world upside-down, suddenly, getting on with his life takes on a whole new meaning.
Book 3: Bring Me Back

Andy Evans is on the move. For six long, lonely years, he's been running from his past, leaving his family and his life as a drug-addicted rock star far behind. His latest move takes him to the sleepy seaside town of Oamaru, New Zealand, to sell cigar-box guitars to tourists. The only running he'll need to do will be training for the half-marathon in nearby Dunedin. But when Andy sets eyes on Steampunk HQ, Oamaru's main tourist attraction, he realises his days of running might not be over, especially if a certain Steampunk fan from his past catches up with him.
Annie Martin is on the cusp of great success. Her career as a Steampunk academic is about to take off, as long as she can convince one disagreeable, New Zealand-based Professor to sign up to the anthology she's putting together. Thankfully, Annie is a master at maintaining her poise and few people, no matter how nasty, can rattle her. Not any more. In fact, it'd been a good six years since anyone had gotten under her skin, after her best friend's brother had vanished into thin air.
When Annie finds her future career on a collision course with her secret past, Andy Evans is the last person she expects to find tangled up in the mess. With a vengeful drug-dealer or two hot on his heels, and a vindictive academic determined to ruin her credibility, can Annie bring Andy back to his family before it's too late? Annie and Andy are used to being alone, but if they don't work together, there'll be much more at stake than her livelihood and his sobriety.
The Evans Trilogy
by Jennifer Collin
Genre: Chick Lit​
Book 1 Set Me Free
The Evans Gallery was his last stop before he called it a day.
A little golden bell above the door tinkled daintily as he walked in. He noticed two things immediately: the intriguing painting on the wall to his right and the beguiling woman smiling lazily at him from behind a sleek-looking asymmetrical 1960s Danish-styled desk. Unsettled by the pair of slightly smoky grey eyes that came with the lazy smile, he moved directly toward the painting to take it in.
The canvas was large; it took up almost a quarter of the wall. The image was a view down a narrow alley corralled by stark grey skyscrapers that, thanks to the wash of the paint strokes, appeared to be crumbling. At the end of the alley, a small dog with a broken tail lay beside an old-fashioned dustbin, chewing a small, bright red ball.
'Hi,' welcomed the woman behind the counter. Her voice was as tired as her eyes and smile, but there was still something smouldering under the surface, like a combusting rain cloud. 'Can I help you with anything in particular or would you just like to browse?'
'Can you tell me anything about this piece?' he asked, unwisely. She stood up to join him, swinging her hips as she walked, subtly but hypnotically. This might turn out to be the hardest conversation of them all; particularly given he was struggling to keep his eyes on her face and off those swinging hips. He looked up. Nope, no respite there.
Where did your love of books/storytelling/reading/writing/etc. come from?

I grew up on the edge of the Australian Outback. My parents were farmers who worked the hard, dry land from sunrise to sunset. There was an age gap between my older siblings and I that was wide enough for them to have paired up before I was even born. I was left to my own devices for much of my childhood and I found adventure and companionship in books from a very young age. I've been escaping into them for as long as I can remember.
Are there vocabulary words or concepts in your books that may be new to readers? Define some of those.
I'm Australian and my books are set in Australia. Although I did try to tone it down, they're littered with Australian colloquialisms and British spelling. Mums are Mums, not Moms, and I include a 'u' in words like favourite and labour and colour. Some reviews I've received have suggested the books need more careful editing, which is possibly due to the British spelling. I suspect the Australian way of speaking throws people as well.

Are you a full-time or part-time writer? How does that affect your writing?
Part-time, dreaming one day I could be full-time. This year has been a tough one. For the first six months, my paying job was heavy on responsibility, meaning that for that period my writing wasn't even part-time. It was non-existent. Halfway through the year, I took a pay cut and stepped sideways to a new role with a new boss, optimistic I'd be able to reclaim some writing time. Unfortunately, or fortunately, depending on how you look at it, I adore my new boss and have been doing my level best to impress and support her. By the time I get home, get my kids in bed and have a conversation with my equally busy husband, I have no energy left for writing. It looks like 2015 might end up an unplanned gap year for me as a writer.

How do you feel about ebooks vs. print books and alternative vs. conventional publishing?
I'm one of those people who is always slow to adapt to new things. I resisted ebooks for the longest time, but all it took was one taste and I was addicted. I love them. I love how easy they are to acquire and how affordable they are. And as a self-published author, I love that they've opened up so many opportunities for me and other writers.
At work, I research and analyze social and economic trends, looking at the ways the world is changing. I spend a lot of time dissecting what's called digital disruption, which is what ebooks and alternative publishing are doing to the traditional publishing industry. As both a reader and a writer, it fills me with excitement. I feel like we have more choice now, and we're not limited to the tastes and choices of a select few based in the major publishing houses.
Although I'm an ebook convert, I do still love getting lost in bookshops, running my hand over beautiful covers and inhaling the scent of fresh print.

What do you think is the future of reading/writing?
I think it's incredibly positive. Another thing I spend time considering at work is the potential of Big Data to change the way we live, work and play. Publishers and indie authors alike now have access to data they've never had before. Via ebooks, they can pinpoint the exact place in the story where people are losing interest, meaning they can identify patterns and steer writers in a much more informed way. They can also get a better handle on the types of books people are devouring, and this can only mean the publishing houses make better, more informed choices about the kinds of books they pick up.
Something else I find fascinating, but know very little about, is the rise in popularity of young adult books. I suspect young people today are reading at rates they've never read before, and I find that promising for the human race. I especially love the emergence of the strong and brave heroines from the likes of the Hunger Games and Divergent series.
What do your plans for future projects include?
I have several story ideas in my head for standalone contemporary romances, but I'm also entertaining the idea of a foray into children's fiction. I have a nine-year-old daughter who is having trouble learning to read and as such, she's easily bored many of the books we've experimented with. I have some ideas about the kind of stories that would engage her, and I'd like to try a few things out.
​

Jennifer Collin writes quirky, and sometimes gritty, love stories about ordinary people dealing with what life throws at them.
She lives in Brisbane, Australia, with her husband, two noisy children and a cantankerous cat.
She used to party, but now her idea of a good time is an uninterrupted sleep. These days, her characters do her partying for her, and she doesn't necessarily let them sleep.
​

​
Follow the Tour
​
Hosted by
​


​