Discover the spellbinding sequel to Coral & Bone...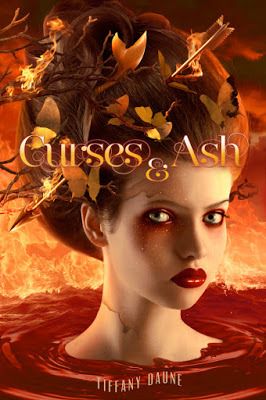 A demented twin sister, a demon hijacking her powers, and a mysterious journal filled with more questions than answers—Halen needs her Guardian Dax more than ever. But if she confides in Dax, she fears he will never forgive her, not after all he sacrificed to help her vanquish Asair.Halen drowned Asair in a tornado of wings—at least, she thought she killed him. Why then does his mocking voice snake through her thoughts, enticing her to surrender her power?
Maybe she screwed up—big time—but she will never allow Asair to control her magick. And when Etils' fires threaten the Earth, suspicions surrounding Asair's death rise, igniting restlessness within the realms. Her life in balance, Halen must race time, purge the demon's soul before flames consume the Earth or the Tari strike first.

Amazon ♦ B&N ♦ Createspace
Book One
Halen knows the sparks igniting under her fingertips are dangerous. She has spent her entire life trying to quell the tingly feelings that make her destroy things, but now that she is back in Rockaway Beach, where she watched her father drown, the flames have become impossible to tame.
Halen is trying to hold on, but when she is thrust into a mysterious new world, the underwater realm of Elosia, she unravels the secrets of her past and can't help but ignite. As she explores Elosia, she realizes her life has been a lie. And when those who have deceived her come to her for help, Halen must choose—walk away or unleash the magick that could destroy them all.

The wolf from the shadows flashed through her mind, and her
breath caught. Her grip tightened on the handle. Suddenly, the door
swept open and a heavyset man with a white bakery box pushed past,
wedging between her and the boy. She scooted inside the bakery and
slammed the door at once, but when she peered out the window, the
boy with the razor-sharp teeth had vanished. She pressed her nose to
the glass. Where had he gone? She couldn't even see the man with
the bakery box, either. The entire street was empty.

A cool breeze blew at her back, sending shivers along her skin.
She spun around. The cakes and breads were gone and she now
stood in a narrow room. If she spread her arms, she was sure she
could touch both walls with her fingertips. Cages of birds lined the
walls above, spiraling up to the endless ceiling, which seemed high
enough to touch the stars. Golden canaries chirped noisily, pastel
budgies paced their perches, pigeons cooed, and a raven peered at
her through glassy eyes. It cawed, flapping its wings, and she jumped
back, pressing her spine against the door.

Candles set in brass sconces flickered dangerously close to the
birds' cages. A putrid odor, a mix of acrid bird crap and heavy patchouli
incense, cut the air. Her hand scrabbled with the door handle, but the
knob would not turn. She tugged harder. Her heart thrummed in her
ears as the birds competed with chirps and whistles.

As she reached to cover her ears, her elbow knocked the edge
of one cage. It swung, and the budgies flapped their wings violently,
swaying the cage. The budgerigars' cage bumped the caged canaries
and they too fluttered, so their cage knocked the finch's cage
beside it; and so like dominoes the cages were all set in motion with
screeching birds.

"Stop the racket or I'll eat you all at once!" A bald woman, with skin
so dark she could have been born of the night itself, pushed open a
door across the room. Halen had not even noticed another entrance
or exit amongst all the cages, yet there she stood, her golden eyes
wide, scanning the birds, until her gaze settled on Halen. "What's
this we have here?"

Her voice was husky and smoky, curling seductively, like a song
to lure prey. It rang with familiarity in Halen's mind, sending an earie
chill in the marrow of her bones.

Halen's shoulder blades pressed harder against the glass as the
woman stepped from the doorway. She wore a robe of purple silk that
swept her ankles. Her dewy skin glistened in the dim flickers of light.
Why had Asair's instincts led her to this place? She was mistaken to
trust his memories. Had he tricked her once more?

"How did you summon this place?" the woman asked.

Halen's lips felt stitched, her throat dry. "I didn't." She cleared her
throat. "I was hungry. I thought I would buy a treat."

The woman tilted her chin toward the birds. The dolman sleeve
of her robe cascaded to her elbow as she stretched for the tarnished
lock on one of the cages. Unlocking the latch with the hook of her
long black fingernail, she reached inside. The budgerigar hopped
onto her finger, pecking the tip of her dark nail. Being careful not to
rock the cage, she coaxed the little bird out. Her eyes narrowed as
she offered Halen the bird. "Is this your idea of a treat?"
Halen ~ Halie Steinfeld
Dax ~ Josh Hutcherson
Tage ~ Jena Malone
Ezra ~ Soto Fukush
​

Alive ~ Sia
Born to Die ~ Lana Del Rey
Clarity ~ Zedd
Breathing Underwater ~ Metric
Burn ~ Ellie Goulding
Stitches ~ Sean Mendez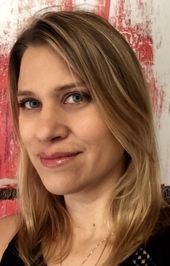 I write stories about magick, love and dark creatures lurking in the shadows. When I'm not lost in Editland you can find me reading a book from my towering TBR pile or at the movie theater nibbling licorice. I don't have a lucky number, but my favorite time is 11:11. I completely believe that the fortunes found inside cookies will come true and that you must be careful when wishing on stars. I live on an island, so if you want to visit you'll need a boat, and if you want to survive the passage, be sure to bring candy for the mermaids.