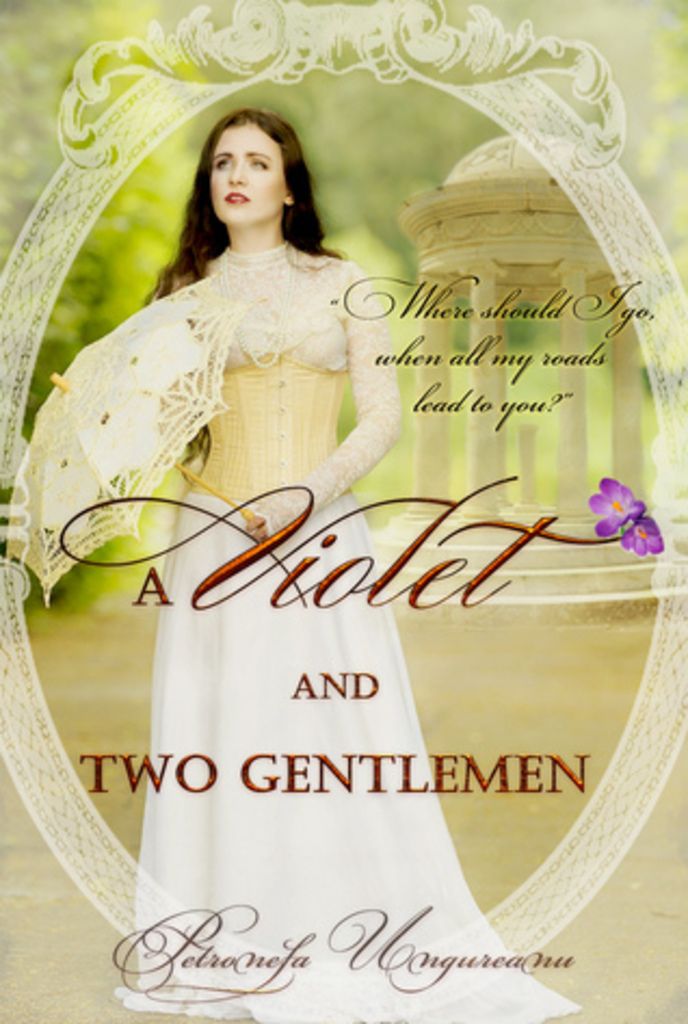 A Violet and Two Gentlemen
by Petronela Ungureanu
Published May 19th 2016 by Crushing Hearts and Black Butterfly Publishing
Young Violet Bunton is in great need of a respectable position that would help her pay for her father's medical bills. Fate finally smiles upon her, when, one morning, she finds an add in the Domestic section of the Bloomsbury Chronicle.

" Wanted a young woman with superior education, active disposition and lady-like manners, to work as a housekeeper in the house of a gentleman recently widowed. Salary 30 pounds per annum. First class reference required". Will Violet get the job?

And if she does, will she manage to be a good housekeeper in Lord Wilton's mysterious manor?

Discover Violet's adventures and accompany her in an extraordinary turn of events that will eventually change her life for good.

This read was very delightful and flowed smoothly. The author's writing style swept me off my feet and transported me into the story line. It contains the perfect blend of romance and intrigue. I loved Violet as her character was that of a strong, level headed and at times hard headed young woman who sets her mind to doing something and gets it done. I was shocked when the truth about Lady Serena's demise was revealed as my suspicion laid elsewhere but I do love that I didn't see it coming. I look forward to reading more of this author's work.
​
​