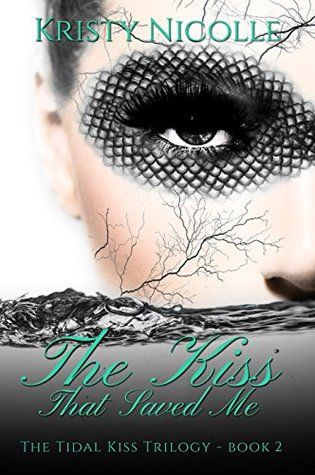 The Kiss That Saved Me
(The Tidal Kiss Trilogy Book 2)
by Kristy Nicolle
Publication Date: June 25th 2016
Genres: Fantasy, Paranormal, Mermaids
Four months have passed since the night Callie Pierce fulfilled her destiny as the Vessel and her world is shifting faster than ever before. The Occulta Mirum is in disarray, still reeling from the demise of its longest reigning monarch and its people have a decision to make, on which more lies balanced than they know. As Callie and Orion rise together to new responsibility, dealing with the consequences of what has passed, Callie finds herself changed and looking into the shadow of the deep for answers. The life she's been thrown into isn't what she expected, and as the responsibility of her new found position among the mer mounts, the cracks in the fantasy world she so loves are starting to show. Can then, the dark mystique of the Psiren's world be what Callie was destined for all along?

Get ready to ride into the world of the Occulta Mirum at greater depth than ever before. As Callie learns the truth of the ancient agenda of three brothers, and comes face to face with the temptation and allure of what will seemingly save everyone she loves.

Author Kristy Nicolle proves with book two of The Tidal Kiss Trilogy that she is truly a force to be reckoned with as she has given us a unique look into how her writing style can evolve from light to dark. We are given the opportunity to delve into the dark recesses of the author's mind as this book is nothing like the first and we are afforded a completely dark and compelling read like no other. The characters that we have grown to either love or hate have evolved beyond my greatest expectations and the depths of this story hit me to my very core with unexpected and shocking revelations that will blow all readers straight out of the water. This book leaves you with a lasting impression and with a desire for more.
I look forward to seeing how the next book turns out and I once again applaud the author's creativity.

{I received an eARC in exchange for an honest review. I made no guarantee of a favorable review and the opinions expressed here are unbiased and my own.}
​