Author: Nick Sullivan
Narrator: Nick Sullivan
Length: 8 hours 10 minutes
Publisher: Wild Yonder Press
Released: May 1, 2018
Genre: Action-Adventure


In the turquoise waters of the Caribbean, something lethal is on the move. Scuba divers travel from all over the world to visit the little island of Bonaire, with its crystal-clear waters and a host of beautiful marine life. After three years in the "Diver's Paradise", divemaster Boone Fischer thought he'd seen it all; but on a routine afternoon dive, he spots something that will turn his tranquil life upside down. From the arid shores of the ABC Islands to the tropical jungles of Venezuela—from the ocean depths of the Southern Caribbean, to the lush islands of the Northern Leewards, Deep Shadow takes Boone and the reader on an action-packed adventure filled with danger and suspense. "The age-old adage of 'write what you know' becomes very important when you write about a technical subject like scuba diving. When you get all the details right, and throw in just the right amounts of action, humor, romance, and suspense, you have a novel like this." - Wayne Stinnett, bestselling author of "Fallen Out".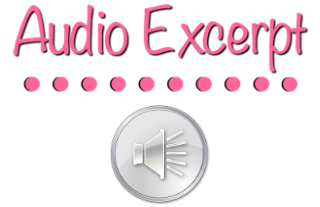 Born in East Tennessee, NICK SULLIVAN has spent most of his adult life as an actor in New York City, working in theater, television, film, and audiobooks. After narrating hundreds of books over the last twenty years, he decided to write his own. Nick has been an avid scuba diver for many years and his travels to numerous Caribbean islands have inspired this series. His first novel, "Zombie Bigfoot", hit #1 in Horror Comedy on Amazon.
NICK SULLIVAN has been narrating audiobooks for over twenty years, recording over four hundred titles and receiving numerous AudioFile Earphones and Audie nominations and awards. He has worked extensively on Broadway and at many U.S. theaters. His TV credits include The Good Wife, The Affair, Divorce, Younger, Bull, Madam Secretary, Boardwalk Empire, 30 Rock, Elementary, and all three Law and Order series. Film credits include Our Idiot Brother and Private Life. Proud member of SAG-AFTRA.

I'll start by saying that one of the best things about this audiobook is the fact that it is narrated by the author himself which of course adds to the suspense of the storyline as no one can tell it the way is it should be as he does!! The tension throughout this listen and the twists and turns keep you glued to your listening device. The worldbuilding is done beautifully and you find yourself immersed in the Caribbean that holds many dangerous turns.
I received this audiobook as part of my participation in a blog tour with Audiobookworm Promotions. The tour is being sponsored by Nick Sullivan. The gifting of this audiobook did not affect my opinion of it.


​